Kaneland Sports Teams Budgets
     Point, score, win and goal are all words most athletes like to hear, but before those words can be said and a sport can be played, a budget has to be set in stone. With over 27 sports teams at Kaneland High School, there is a lot that goes into deciding a team's budget. The many aspects that go into making the budgets are all handled by Athletics and Activities Director David Rohlman. After a portion of the school budget has been set aside for sports, that's when the process of deciding how much each team receives can begin. 
     ¨Then it's my job to split that up among all of the teams that we have, and we base it on many factors. One is how many tournaments they go to because that's a part of the budget, like the entry fees to the tournaments," Rohlman said. "We also have to allocate and talk about looking at equipment expenses. Some sports need equipment that is a lot less expensive than others. We also use past history from the last three-five years on how much money each program has spent or needed.¨ 
     Not only does money have to be set aside for equipment, but it also has to be set aside in case of an accident or weather-related issues that could possibly damage the various fields. After each sport gets its initial budget, the coaches can decide what they need. There is a process coaches can go through to make sure everything they need, like equipment and clothes, is budgeted for.  Head cheerleading coach Jill Cotton has gone through this process many times. 
     ¨Typically when it comes to equipment, we have to go through a few processes, such as receiving multiple quotes, approval for the equipment in general and determining the effects of the budget. This is why many teams host fundraisers or request assistance from organizations such as the Boosters,¨ Cotton said. 
     Even if teams are denied their request by the athletic department, it doesn't mean they'll never get what they asked for. The Kaneland Sports Boosters have been a vital part of many sports budgets. While they won't give any money for new uniforms, they will give money for equipment and other expenses. Many Kaneland sports do have to reuse uniforms year after year due to budgeting issues. Junior volleyball player Gabriella Gatz has experienced many difficulties surrounding uniforms. 
     ¨We only get new jerseys every four-five years, so we just have to keep reusing the jerseys. I think it would be really nice if we could get new jerseys more often because, as some of the girls on my team know and have experienced, there are a lot of holes in the jerseys and it's hard to play when there are a lot of holes in your jersey. So I think if we had more money in our budget, we could get more jerseys more often,¨ Gatz said.
     If there is a boy and girl team for one sport, everything is kept equal and fair when it comes to money from the Athletic Department. This is a serious issue and Kaneland makes sure that every player and team gets treated with the fairness they deserve. 
About the Contributor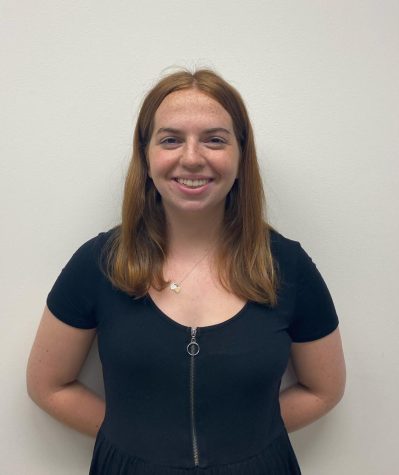 Abbey Mondi, Voices 1 Editor
Name: Abbey Mondi



Position: Voices 1 Editor



Graduation Year: 2023



A Few Sentences About Me: I love getting involved...