Kaneland´s Dance Team – A Glimpse into the Season
     ¨5, 6, 7, 8,¨ are the numbers you might hear from head dance coach Sophie Laws as you walk past the West gym where the dance team practices. Kaneland's varsity dance team is a relatively new program, with this being their third year in existence. The team, previously known as the poms, is now under new coaching. Laws is ecstatic for this season and everything they have in store. 
     Laws has been an assistant coach and co-head coach, but this is her first year being a solo head coach. She has many years of dance experience, some of which were spent when she was on her very own high school´s dance team. While Laws is not a Kaneland alum, she is thrilled to be coaching these Kaneland dancers. 
     ¨Not only am I super passionate about dance and want to share that with the younger generations, but Kaneland in particular I love what they stand for,¨ Laws said. 
     Senior captains Charlotte Herst and Whitney Wells are eager and excited to show off their moves to the Kaneland community. After having not performed for two years, Sept. 17 will be one of their first performances of the season. 
     "We are doing a different routine every Friday. We're going to repeat one of our routines, but like switch it up a little bit and change the song,¨ Herst said.
     This gives the Kaneland community something new and fresh to look forward to every varsity football game. Not only is the dance team showcasing their new routines at halftime, but they will also be showcasing their various sideline routines. 
     Being a part of the dance team is not just beneficial for the fans they entertain, but the girls on the team get a lot from the experience themselves. This is especially true after not being able to practice in person as often last year.  
     ¨I like the team bonding experience because over the previous years it's been hard to bond with everyone, just because our team has been larger,¨ Wells said. 
     With a team of 11 girls, everyone was able to create a close-knit connection and form deeper relationships. Herst also mentioned that their summer camp experience was yet another way for the team to bond. The team went to a camp through Universal Dance Association (UDA) in Chicago, where they were able to learn routines, strengthen skills and further connect. 
     There is a great uniqueness in the relationships between the dancers. With there being only one team, it allows for the upperclassmen to not only act as friends but as mentors to the younger dancers. These mentor roles allow for the younger grades to be able to look up to an experienced teammate. The younger grades learn by watching how everything from game days to practices should be done. The relationships these dancers have with each other are seen on and off the field.
About the Contributor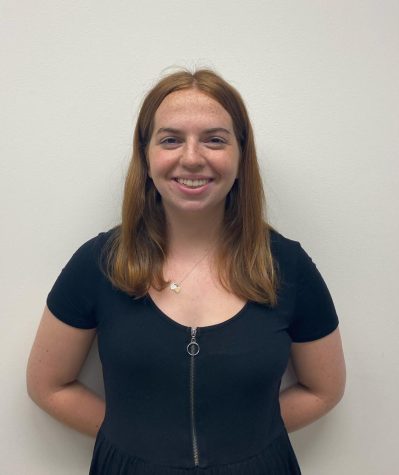 Abbey Mondi, Voices 1 Editor
Name: Abbey Mondi



Position: Voices 1 Editor



Graduation Year: 2023



A Few Sentences About Me: I love getting involved...