Leonids meteor shower returns this November
     On Nov. 12, 1799, Andrew Ellicot, a surveyor for George Washington, recorded the first meteor shower in North America. Known as the Leonids meteor shower, it has been around for millennia, appearing every November.
     Every 33 years or so, the Tempel-Tuttle comet appears in the sky, creating a Leonid storm. The storm creates an uptick in the number of meteors that are usually visible during the Leonids meteor shower. It was last visible in 1998, meaning it will not be visible again until 2031. 
     "[The Leonids meteor shower] is going to be really beautiful to watch. There is a potential for a meteor storm to happen, which is when a lot more meteors are visible in the sky than they would be during a typical meteor shower," junior Luke Bucholz said. 
     While the shower is visible from Nov. 6 through Nov. 30, the best day to view it is Nov. 17, according to NASA. The meteor shower peaks on this day, meaning this is when there are the most meteors per minute in the sky. 
     "They are usually pretty predictable as we are passing through the known path of a comet," science teacher Jennifer Hoemann said.
     Bucholz has been fascinated by space for around a year and a half now after his dad sparked his interest in it. He has spent a lot of time studying it and has found the best way to enjoy the showers. 
     "When I watch meteor showers, I get a lawn chair to sit in, wear warm clothes and make a fire so that I am not super cold," Bucholz said.
     While there are many places to see the showers, the best places to watch them are anywhere that is dark and open. Having trees blocking the view is not ideal for anyone and the darker it is, the easier it is to see stars and meteors. 
     "If you know where and when in the sky to look, you can see quite a show," Hoemann said.
About the Contributor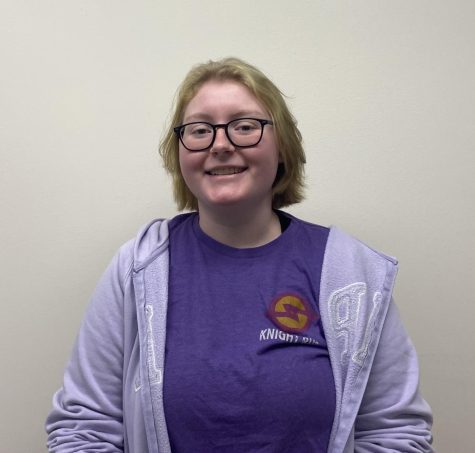 Arianna Failor, Co-News 1 Editor
Name: Arianna Failor



Position: Co-News 1 Editor



Graduation Year: 2023



A Few Sentences About Me: I am a senior who...