National School Walkouts: How Kaneland Compares
As of Friday, March 9th an official email was sent out to students by Vice Principal Carri Oslager in reference to how Kaneland students could participate in March 14th student activist type events.  
Since this walkout activity is student-led, Kaneland administration left it in the hands of their student advisory board. The board agreed upon memorializing the students by passing around 17 notebooks through the hallways as a symbolic representation of the lives lost in Parkland.
The Student Advisory met 2-3 times to plan and discuss how to represent the beliefs of the student body.
"Students have said that that's what they wanted, the conversation of it started about it not being about politics but bringing awareness to the 17 lives lost," Oslager said
When asked about why Kaneland students would not be participating in this nationwide walkout, the administration suggested that this was not about politics and more about safety.
"The act of having a walkout is a civic statement but again we are trying to stay away from using protesting because that has a negative connotation that there is something wrong," Oslager said
In our area, there are schools who are participating in a variety of ways to mark this day. This includes the St. Charles School District at the Middle School and High School level.
"We are allowing students to walk out if they so choose, we are also providing supervision and our administrators will be out, teachers will also be staying back for students who choose to continue on with their academic school day. As long as students come back into the building after the 17 minutes and continue on with the school day no consequences will be given" St. Charles School District Director of Communications & Community Relations Carol Smith said.
West Aurora High School and Yorkville are allowing students to walk out as part of their civic duty as well.
About the Writer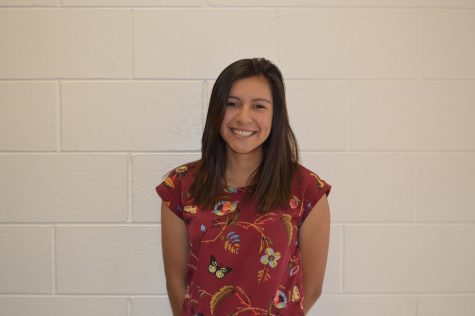 Karina Sanchez, PR/Social Media Executive

Grade: 12
Position: PR/Social Media Executive
Hobbies: Reading, writing, any outdoor activity, rowing, volunteering
Favorite thing: Ice cream