October 14 Board Meeting
On Wed., Oct. 14, Kaneland School District 302 held their fourth board meeting since the start of the school year. All members of the Board of Education were present to discuss varying topics regarding the 2020-21 school year. 
The meeting began with roll call, followed by an introduction of new Kaneland staff. Superintendent Dr. Todd Leden then acknowledged October as National Principals Month and the week of October 18-24 as Principal Appreciation Week. Leden then thanked the principals from each Kaneland school individually. 
Only one public comment was made during the meeting, which concerned the plan to return to full in-person learning, the usage of masks while social distancing in classrooms and the amount of remote work given to hybrid students. 
The floor was then opened to Director of Educational Services K-5 Dr. Sarah Mumm and Director of Educational Services 6-12 Patrick Raleigh. The two discussed topics relating to the School Improvement Plan for the 2020-21 school year. 
"We just want to start with a little bit of an overview of our new strategic plan: Kaneland Connects. We realize the plan isn't fully put out to the public quite yet, but we wrote the school improvement goals in conjunction with a lot of the commitments within the plan," Mumm said. 
Mumm went on to cover Kaneland Connects, standards based grading topics and students' learner profiles. After Mumm spoke, Raleigh further discussed topics concerning how to identify students' connections to standards and how connection levels are scored. 
As the floor was opened up to questions from the board members, vice president Ryan Kerry was first to inquire. 
"What are you going to do differently to get us to that [connection level score goal]?" Kerry said.
This question was answered by Mumm and Raleigh with a detailed description of how they intend to further implement aspects of the plan to accelerate scores during this pandemic. 
Following the two Directors of Education, the principals from each Kaneland school as well as the director of the Fox Valley Career Center individually spoke about how they are implementing and improving upon the School Improvement Plan for the school year. Each speaker talked about their perspective of the plan being carried out in their school. New Harter Middle School principal Nathan Schmitt explained why the plans for this year have needed to be so unlike the plans from previous years. 
"We are facing a year like no other, and that's one of the areas we've been continuing to focus on," Schmitt said. 
The two Directors of Education returned to the microphone once more to wrap up and summarize the information that had been shared. They placed emphasis on the connection between students (both remote and hybrid) and staff during this school year. They also stressed the importance of improvements and taking "what-ifs" into consideration. 
The board ultimately admired Mumm and Raleigh for their ambition and planning. Board member Teresa Witt reassured Mumm, Raleigh and the audience with a calming reminder. 
"It's okay if it's not okay. It's okay if [the administration] doesn't [meet all their plans]," Witt said.
About the Contributors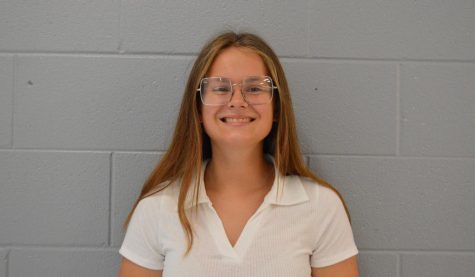 Anna Olp, Design and Photography Executive
Position: Design and Photography Executive

Graduation Year: 2022

My Future Goals: Graduate college with a degree that I enjoy and can make a career...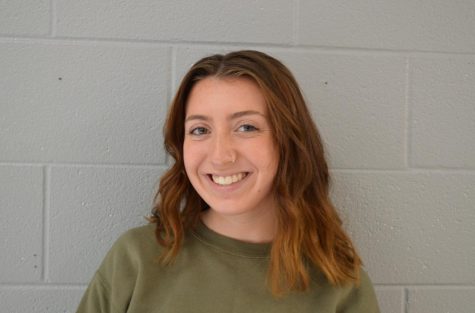 Sophie Opp, Co Editor-In-Chief of Print and Copyeditor
Position: Co-Editor-In-Chief of Print and Copyeditor

Graduation Year: 2022

My Future Goals:  I want to become a better writer, remain an active...