Should high schoolers go trick-or-treating?
Hang on for a minute...we're trying to find some more stories you might like.
High schoolers should trick or treat:
By: Priscilla Purnell
High School students should be able to go Trick-or-Treating. Halloween is a holiday that is fun to celebrate and something to look forward to each year. It is something enjoyable for all ages, so why should there be an age limit? Contrary to what people say about teenagers only wanting the candy and taking away the meaning of trick or treating, the definition of trick-or-treating is "take part in the custom of trick or treat," and teenagers are more disturbing to the neighborhood by trying to scare little kids and grabbing more of the candy.
The 35,000 person city of Belleville, IL., near St. Louis, prohibits trick-or-treating for high school students. After a push from the city's mayor, Mark Eckert, who said single mothers and senior citizens were complaining about kids taller than them showing up to their homes in costume. However, not all teenagers are like this therefore, it's not fair to have an age limit on trick-or-treating.
Going trick-or-treating is better than going out and partying. It helps prevent teens from getting into trouble on Halloween night. Families like to walk around together, how unfair would it be if a family had to leave their teenager at home because the law in their town says no one 12 and older are allowed to trick-or-treat.  This could lead to an issue of teenagers getting in trouble, as a teen wouldn't want to be home alone, they would go out with friends and find something to do like go to a party and get in trouble.
To some, trick-or-treating is important to them as it was when they were younger. They get to hang out with their friends and go around to get free candy. Students get to dress up as unique, creative characters. In some cities and towns, officials say that costumes and masks are inappropriate and dangerous. If a teen is wearing an offensive outfit, like a spooky mask, an officer could have a direct conversation with them. However, at the end of the night, it's a teens choice on how to express themselves. Why should adults take the fun away from them? Teens are already pressured and stressed. Trick-or-treating is a nice chance for teenagers to be with their friends, to reconnect with the community and to enjoy a nice fall evening.
It's a different world in today's age but kids grow up fast. It should be a family decision to let their teen go trick-or-treating, not anybody else.  If a teen's costume is offensive, then an officer should talk to them directly. You can't put an age limit on all teenagers because a couple teens might be doing something immature. This is a part of how teens grow up from having fun and learning from their mistakes.
---
High schoolers should not trick or treat:
By: KT Mattern
On Halloween many can see kids running from house to house, yelling in delight as their bags filled with treats. With costumes ranging from teenage mutant ninja turtles to princesses, they assume a different persona for one night to celebrate a holiday modernly dedicated to eating as much candy as possible.
Now think of larger kids sprinting ahead, practically running them over and taking candy bought for the younger children. Kids who can drive, work and be responsible enough to stay home alone should not be allowed to trick or treat.
The tradition of trick-or-treating should be reserved for kids aged up to sixth grade, not high schoolers.
According to child trends, nearly 97 percent of high schoolers have had a job or are currently working. High schoolers who apply to that percentage can make their own money and buy their own candy.
Many high schoolers just want the free candy like the younger kids they compete with. By having a job, those teens are able to pay for their own candy. Younger kids who don't have any money will have to beg their parents, who usually don't want to buy them unhealthy candy.
In addition, many high schoolers are able to drive. Even if those teens have to share a car with other family members, they can find time to take the car to the store.
If high schoolers aren't able to borrow the car, they can always find a friend who can drive and get a ride.
High schoolers also shouldn't go trick-or-treating because more often than not, they end up ruining it for younger kids and families.
Under supervision, younger kids are taken from house to house by their parents where they have less a chance of bothering people who aren't giving out any more candy.
A lot of the time when older students go by themselves they end up trick-or-treating past curfew and ringing doorbells that are done with handing out candy.
In addition, most teens don't really dress up, but put on a themed shirt and walk around ringing doorbells.
Instead of embracing the holiday like younger kids, older kids take advantage of the free candy. By not dressing up, high schoolers make a mockery of the holiday.
On the opposite end, some teens do dress up for the holiday. Except, a lot use the face coverage to their advantage and could vandalize during the holiday. In addition, their costumes could scare younger kids beyond the reasonable level.
Some cities have even moved toward banning kids over twelve years old from trick-or-treating. Instead of judging stares from parents, teens can be fined up to $100 from wearing masks that hide their faces in cities like Belleville, IL.
In recent years, police officers have been seen to take more action to keep neighborhoods safe on Halloween. Usually officers patrolling the neighborhoods will let teens off with a warning or call their parents.
In order to keep neighborhoods safe on Halloween, high schoolers shouldn't be allowed to trick-or-treat.
About the Writers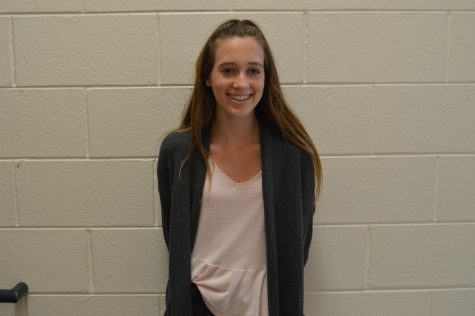 Priscilla Purnell, Executive: Webmaster
Position: Executive

Grade: 11

Hobby: Cheer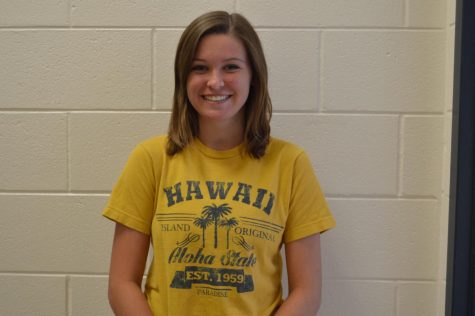 KT Mattern, Editor in Chief of Web
Position: Executive, Editor in Chief of Web 

Page: Trendy

Grade:12

Hobby: Reading and writing