Biggest Oscar Snubs and Shockers
     Nominations for the 2022 Academy Awards (along with the first hosts in years) were announced on Feb. 8. While some films seemed like shoe-ins for nominations, that did not stop some shocking ones from sneaking onto the lists and some from not making any lists. Actors Lady Gaga, Adam Driver and Jared Leto were snubbed for their performances in Ridley Scott's House of Gucci, and Adam McKay's best picture nomination for Don't Look Up shocked many, as well as James Gunn's The Suicide Squad not getting nominated for Visual Effects.
     Plenty of people have contrasting opinions expressed on platforms like Twitter about whether they consider House of Gucci's acting not receiving any nominations to be snubs. Some can name plenty of contenders they believe actually deserved nominations over Driver, Gaga and Leto, and some would rather have had them be nominated, but it is all a matter of opinion. And in mine, by not nominating these three for their outstanding and transformative performances, it takes away from the competition. In fact, Gaga was the only actress this year to be nominated for every award except an Oscar; she was nominated for a BAFTA, SAG Award, Critics' Choice Award and a Golden Globe. The actress that took her place in the Oscars lineup was Penélope Cruz for Parallel Mothers. This was a grave mistake by the Academy because, again, by not nominating Gaga, there is less of a competition. As someone who already has an Oscar win and another nomination under her belt, going up against Kristen Stewart (no previous nominations), Jessica Chastain (one previous nomination), Olivia Colman (one win) and Nicole Kidman (one win and three more nominations), she certainly became a heavyweight and fan favorite in the past few years. Without her in the lineup, it seems more obvious that Kidman or Stewart will win than if she was thrown into the race, which would cause more speculation and uncertainty. 
     Another shock besides these Hollywood heavyweights getting snubbed was writer, director and producer Adam McKay's Don't Look Up being nominated in the Best Picture category. Not that the film was bad, but compared to other powerful films like The Power of the Dog or Belfast, Don't Look Up is more lighthearted and less like something the Academy would normally nominate. Celebrities such as Jimmy Kimmel and others are even going as far as suggesting the Academy should have nominated Spider-Man: No Way Home instead. While it was a good, nostalgic watch for most, superhero films are just not the type of films to be nominated in anything else besides Visual Effects (with Heath Ledger as an exception). Either way, Don't Look Up was a big surprise to many, whether they think something else should have been nominated or are content with the lineup.
     After what seemed to be surprise after surprise in the nominations announcements, fans were outraged once again when James Gunn's The Suicide Squad did not receive a nomination in the Visual Effects department. Other nominations included Spider-Man: No Way Home, Dune, No Time to Die, Shang-Chi and the Legend of the Ten Rings and Free Guy. What caused outrage was not just that The Suicide Squad was not nominated, but Free Guy, a much less pleasing film to look at, was. Visual Effects is the very category for superhero films to be nominated for as opposed to acting or directing, but fans were certainly not ecstatic about Free Guy getting a nomination over The Suicide Squad. 
     No matter what the public thinks of the nominations, there are always going to be snubs and surprises when it comes time to announce them every year. There were plenty more of these such as Ruth Negga's snub, Maggie Gyllenhall's directing snub and women actually getting nominated in the directing category this year, but The Suicide Squad, Gaga, Leto, Driver and Don't Look Up were the biggest of them.
About the Writer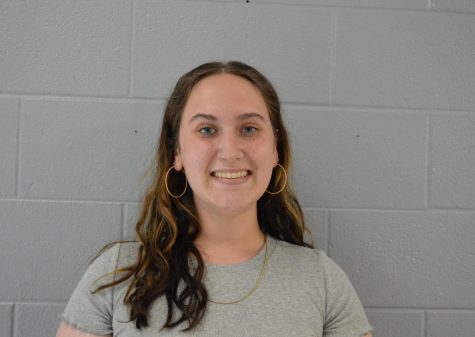 Sarah Janito, Production Executive
Position: Production Executive

Graduation Year: 2022

My Future Goals: My goal is to study film and possibly minor in women's studies.

Fun Fact...