Time for the College Football Playoff to expand
     In August 2024, the College Football Playoff (CFP) will expand from a four-team format to a 12-team format. This change marks the end of the 10-year run in which the world saw the CFP Committee select four teams to compete in either the Peach, Fiesta, Rose or Sugar Bowls for a shot at the national title the following week. With only 14 different programs participating during this 10-year span, the committee jumped at an opportunity for increased revenue, interest and competition. 
     This was a great move for the National Collegiate Athletic Association (NCAA) going forward. With the introduction of Name, Image and Likeness (NIL) deals for certain student-athletes, Division I programs could profit drastically from the added two rounds in the tournament, allowing smaller schools to benefit from the expansion. While the four-team format previously supported powerhouse Southeastern Conference (SEC) and other Power Five conference schools, the expansion allows schools that aren't in Power Five conferences to benefit from their teams' success and build for the future. 
     When the University of Cincinnati Bearcats managed to sneak into the four-team playoff off the back of a 13-0 conference title season in 2021, they were quickly met with the Crimson Tide hammer, suffering a 27-6 loss to the University of Alabama. This game was used to push the narrative of keeping the playoff at four teams, arguing that Group of Five conferences should not be considered for committee selection and are far inferior to the likes of the SEC, Big 10, Big 12, PAC 12 and ACC. 
     Staying at a four-team format decreases balance within college football. Top recruits and transfers are only being encouraged to go to schools with a strong likelihood of playing in the playoffs, whether that be the University of Alabama, the University of Georgia or Ohio State University, rather than considering other schools that aren't consistent powerhouses. Expanding to 12 teams allows these student-athletes to keep their options open by contemplating schools that aren't typically the model of Division I football. 
     College football fans are constantly expressing their opposition to the lack of program variety in the playoffs, including Saturday Blitz's Matthew Bartlett.
     "After what felt like way too long of a slog through the Bowl Championship Series (BCS) days, with true football intellect playing second-fiddle to a computer, we were finally seeing something new, something exciting. At long last, the road to the National Championship was wide open. Oh, how naive we were," Barlett said.
     In the nine-year history of the tournament, only 14 different schools have been selected to participate, and less than half of those teams have won a semifinal game. No other sports league is accustomed to this domination; many find it tiresome. It seems to be a never-ending cycle of good teams winning and then continuing to win off of the recruiting and transfer benefits that are received with winning these playoff games, creating a frustrating loop for inferior programs that play in a league where making the playoffs is the only true way to establish their team's success. 
     Just over 10 percent (14/131) of Football Bowl Subdivision (FBS) programs have finished in the top four after Conference Championship weekend since 2014. If the 12-team playoff was retroactively implemented in 2014, over 30 percent (41/131) of these FBS programs would have played in a playoff game. This could have done wonders for currently struggling Group of Five conference teams such as Western Michigan, Boise State and Coastal Carolina, who now don't even have the aspiration of reaching that level. Even if these teams had gotten blown out by a Power Five school, which is certainly not a given, it still provides recognition and attention to the school, which is desperately needed. 
     A main contradiction to the expansion of the CFP is the fact that making the four-team playoff is a bigger accomplishment and more meaningful. While this may be true, staying at this four-team playoff only benefits playoff mainstays in the long run. It would be much more impressive going through three to four games to reach the hierarchy of college football instead of a quick, two-game stretch after a month-long break, during which the 5-12 seeded teams are playing meaningless bowl games with dull and irrelevant names. The accomplishment of reaching a 12-team bracket for some programs is much more meaningful for their school than other schools that are within the top four every year. 
     The notion that regular season college football won't be as vital to powerhouse teams because one or two losses won't matter is simply inaccurate. Teams finishing inside the top four are granted a first-round bye and a week of rest leading up to their first tournament game, not to mention those one or two losses could be detrimental while striving for a conference championship. The college football season is a grind, so teams will be clawing and scratching for every win no matter the circumstances. 
     CFP home games would be unlike anything the sport has ever seen. Tennessee reached a personal record in decibel count at 125.4 during a regular season game against Alabama, which is equivalent to that of a jet engine, according to Knox News. Had there been a 12-team playoff this year, they would have been set to host a playoff game in Knoxville. Ear-piercingly loud crowds and eager alumni would provide a whole new level of passion and excitement for college football and the sport of football in general. 
     A 12-team playoff is the best thing that could happen for college football and the NCAA. Everyone is a benefactor of this inevitable change: players, coaches, boosters, staff, universities and the NCAA itself. The longstanding four-team playoff is due for a change, as was the BCS 10 years ago. The expansion of the tournament will finally create at least some partially sustainable balance within college football, and it will allow the sport to thrive for years to come. 
About the Writer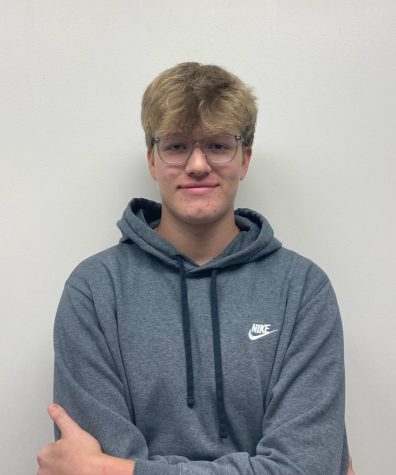 Ben Warford, Co-Sports & Activities Executive
Name: Ben Warford



Position: Co-Sports & Activities Executive



Graduation Year: 2024



A Few Sentences About Me:...