Speaking Up and Speaking Out
Since the shocking murder of George Floyd on May 25, society has been launched into a time of racial tension and misunderstanding. Black Lives Matter (BLM) is a movement that has grown from situations just like this, and while some people see it as a divisive group, others applaud their efforts to end racism in our country. The fact of the matter is that racism is a real problem. It is not a problem that should just be left to marginalized groups. 
Time and time again, our society has been presented with clear evidence that racism is still an existing issue. However, there are still people who refuse to see the problem. Former Plainfield High School teacher Nancy Eichelberger has one piece of advice: Talk to those who have experience. 
"If [people] are not willing to sit with Black Americans and discuss, they are racist and like it there," Eichelberger said. 
Some people defensively argue against Black Lives Matter by declaring that "ALL lives matter." In most cases, this is a counter argument for those who feel the BLM movement is taking away from the worth of everyone else. The meaning of the movement is to enforce the equality of black lives, not to diminish the importance of others, which can be difficult for some to understand.
Former Aurora Central Catholic student Diane Patterson grew up as one of the few Black students in a predominantly white school. She described the anxiety that she once had about being a minority and how she was afraid others would judge her because of her skin color. Having gone through life with the constant idea that she might be treated differently, she has a simple explanation for why we should be focusing our attention on Black lives.   
"As a society, African Americans have never believed that all lives do not matter. African Americans want to be treated fairly and just. Particularly, in the last five years, there has been a rash amount of police brutality and unjust killings directed towards African American men and women. The circumstances surrounding these incidents have been controversial," Patterson said. 
Times like this bring out society's true colors, and while some people are against BLM, others are taking their privilege and using it to help. Former Plainfield High School student Nico Capezio has shown his support by organizing and participating in protests and rallies. He says it is hard for him to sit back and watch what is happening without doing something about it. 
"The only thing that motivates me to take action is the Black community. They have had to endure so much, and it is sad that an event like the murder of George Floyd had to happen for their voices to be heard," Capezio said. 
So far, Capezio has organized a peaceful march from Plainfield Central to Settlers Park with the help of former classmate and NFL player Kapri Bibbs.
"I am really just trying to bring the community together and hear what different people have to say. Silence is violence. Everyone has a voice that matters, and I am trying to let people know that," Capezio said.
The protest was successful, and one of the most memorable moments for Capezio was when the District 202 superintendent Lane Abrell showed up. It was refreshing and meant a lot that he took the time out of his day to show his support and march with his community. Eichelberger has also been hard at work, showing her support. 
"I have attended protests related to racist policing and worked to elect the first Black woman to represent our district in the US Congress. I was happy to be a part of an army of white women who were with her all the way," Eichelberger said.
She explains that her social media is updated frequently with information to help everyone understand systemic racism in America. More privately, Eichelberger has gotten acquainted with a Black man who is serving a 30-year sentence in prison. She explains that she personally knows a number of white men who have committed the same crime, but faced a different consequence. She has learned so much and is consistently donating to organizations that support Black causes. Patterson says the biggest victory to her is seeing people change. 
"People have acknowledged the unconscious bias that they had and expressed a willingness to change. Hearing the words, 'I can do better,' has been the best feeling," Patterson said.
Unfortunately, there have also been plenty of negative experiences stemming from these protests. Capezio described that during the march, occasionally people would drive by and scream inappropriate words at the protesters. 
"Everyone who was marching screamed back, 'I love you.' We had a goal to spread love, not hate. Those people driving by gave me more motivation to keep marching. There is a long road ahead of us," Capezio said.
Denying that racism is a problem will keep us in the past. People are in pain, and to turn a blind eye to this is wrong. Patterson shares exactly what her pain is like. 
"The uncertainty that we have felt as a society in the last decade has us feeling as if we are in bondage again. There are many sleepless nights for African Americans wondering if our sons, brothers, spouses, partners or loved ones will be safe when they leave home to exist and live in America," Patterson said. 
It is time for racism to finally come to an end, and that is not possible without the help of those with privilege. We cannot leave those who are marginalized to fight by themselves, and fortunately, there are many ways we can show our support. We need to stay informed, listen to those who are suffering, be confident in what we are standing for and love each other. 
"Without love, there is nothing. This is not something that will change over night. We must be resilient and persistent," Capezio said.
About the Contributor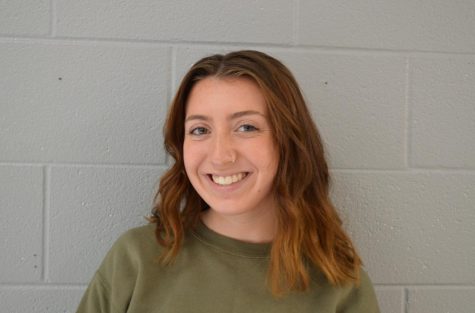 Sophie Opp, Co Editor-In-Chief of Print and Copyeditor
Position: Co-Editor-In-Chief of Print and Copyeditor

Graduation Year: 2022

My Future Goals:  I want to become a better writer, remain an active...