A walk through Chicago's Little India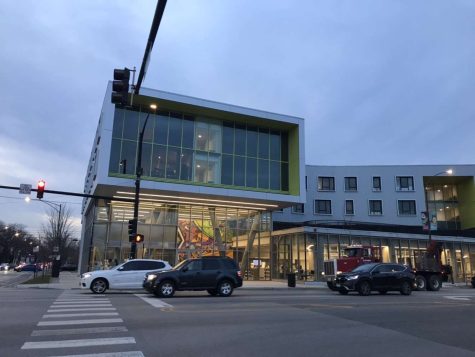 The busy traffic of Devon Avenue never stops for anyone, no matter what time it is. The bright library hosts groups of people studying, reading, making art or playing the video games available in the gaming center. People drive by in their cars to get where they need to be, whether they are heading home or going out to have fun. Situated right outside of Little India, it shows the typical part of city life that most find mundane.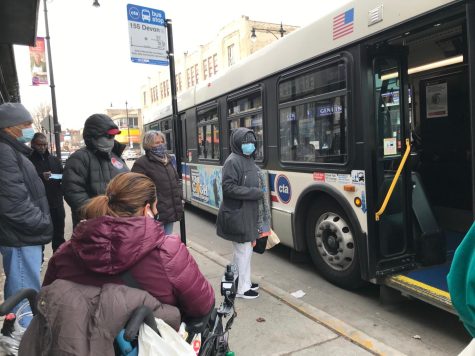 People line up to board the Chicago Transit Authority (CTA) 155 bus as its doors open. Many of those who live in or near Little India that don't have transportation of their own rely on this bus to get to places like work or school. As Chicago does not provide school bus services for most students attending Chicago Public School (CPS), young children can be seen taking the public bus in their uniforms and getting off at their stops, only to walk the rest of the way to school. Given that this area of the city is mainly populated with non-white individuals, it is often assumed that there is no protection for the children who travel alone, but that isn't necessarily the case. The melting pot of cultures on this bus has created words and signals for the event that a child is in danger, with the words being in English and various other languages that are commonly spoken in West Ridge. Immigrant parents riding the bus are always looking out with watchful eyes for any possible danger, and older children and adults are willing to teach newcomers the skills that could potentially save them in a dangerous situation.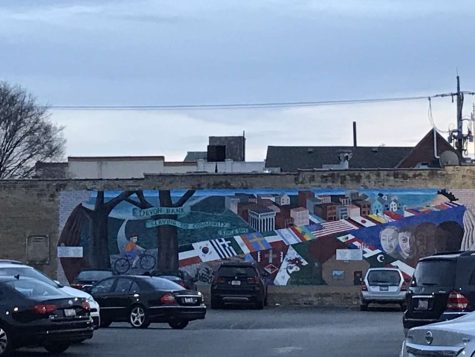 The Devon Bank Mural is a well-known sight in the West Ridge. The street itself extends across Chicago, as well as multiple suburbs. Many of the ethnic enclaves in the area have their national flags shown in the mural. In the summer, some children run across the street from the park to excitedly find their home country and play games based on their differing cultures. Still, most of the people who see this mural regularly are those who come and go into Little India, given that the parking lot at Devon Bank is usually filled with visitors rather than regular customers, and it doesn't elicit much reaction from them. The mural is something people have gotten used to seeing in this diverse area.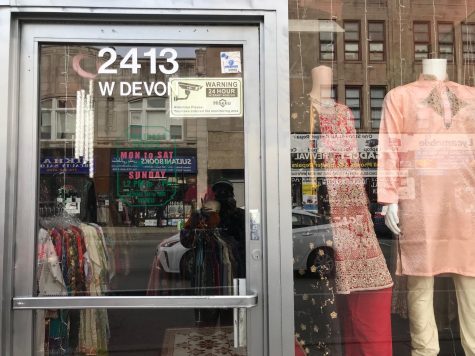 Shopping in Little India means you need one of three things: sweets, traditional clothing or gold jewelry. The streets are lined with storefronts that showcase mannequins wearing embroidered sarees and sherwanis, while the interiors have a wider range of lehengas, Anarkali suits and gowns. If you are a stranger to South Asian clothing, don't be surprised if the prices range from the mid-hundreds to a few thousand, because you can always haggle them down. Bargaining is a part of the cultures that flock there and walking out of a store with more than three dresses at "reasonable" prices is considered an impressive feat. No matter how beautiful the outfit, paying full price is humiliating for an area filled with immigrants and first-generation Americans. Still, leaving the house just to start looking for outfits you can wear to a wedding or holidays like Eid and Diwali is common and, more often than not, people will most likely buy one earlier than expected.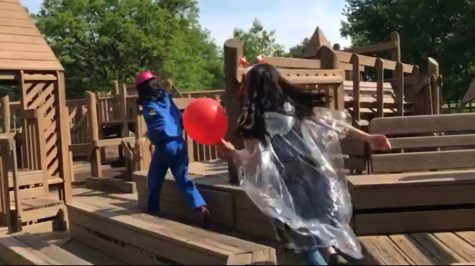 As the days get colder, people try to spend as much time as they can in Warren Park before it grows empty for the winter. The park is often filled with people during the warmer months, with children running around, teenagers practicing sports and Mexican snack carts selling duros and elotes. Of course, the park isn't completely barren once it's cold, thanks to the ice rink, but Chicago weather makes it sometimes unbearable to play things like cricket outside. Cricket matches aren't a foreign sight to Little India regulars, for most of them are South Asian themselves, and it comes as no surprise that people would want to expend every last bit of their passion for it. The sight of children playing while cricket matches continue behind them can create a sense of security for those who have grown used to it.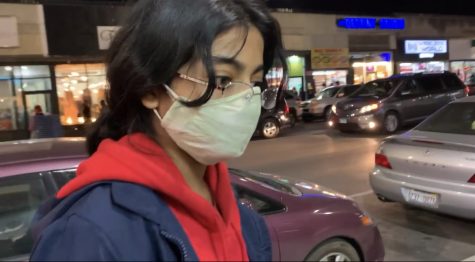 The bright lights of the street don't give out once the sky grows dark, and neither do the people. They walk around buzzing, getting groceries, shopping for clothes or laughing with their friends. None of it fazes Nirvana Naila, who is fixating on the latest item in her window shopping spree, a pale blue Anarkali suit. Used to the happenings of the neighborhood she grew up in, Naila chooses to spend her time taking in her surroundings, for she knows things won't always stay the same. It is why she would rather listen in on the gossiping aunties, though she knows it is wrong, look at the changing fashion trends in the clothing stores or continue eating the food she was raised with. When she leaves to go somewhere else, much like the other children who grew up in the ethnic enclave, she will not have taken the place she'd been raised for granted.
About the Contributor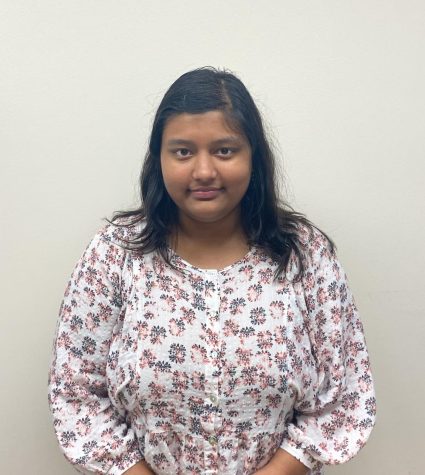 Rafika Khan, Opinion 1 Editor
Name: Rafika Khan



Position: Opinion 1 Editor



Graduation Year: 2024



A Few Sentences About Me: I love art, music,...