Chicago through reflections
     Commonly referred to as the Windy City, Chi-town and The Second City, Chicago, IL, is widely known across the state and country. In a complex city like Chicago, a simple reflection shows the world from a new angle.
     An architect has many reasons why a building is reflective. They may want the structure to mirror the surroundings of the area. Also, less light goes through the surface, meaning there is no need for window covers or shades. Lastly, it offers a new perspective to people who pass by. 
     To most, traveling to a big city can be daunting. With heavy traffic and limited knowledge of the area, people can find traveling unenjoyable. 
     Many buildings also mean many people. Through the reflection of car windows, a person can see the crowded sidewalks as people wait for their turn to cross the street.
     With the city being as busy as it is, people get impatient. The reflection from buildings can show drivers waiting for their light to turn green who occasionally honk their horns out of frustration.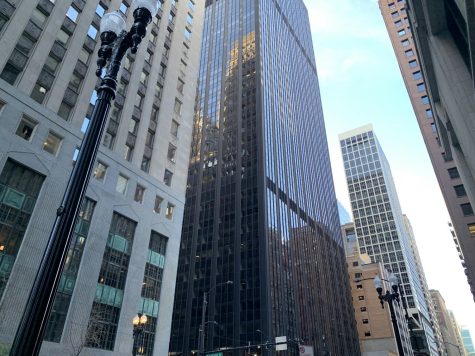 According to Ron Grossman, a history professor turned journalist for the Chicago Tribune, Chicago had to rise to get out of muddy, swamp-like streets to have a sewer system. 
     "Overcoming the city's sludgy handicap took decades, required raising the grade level upward of 14 feet, and made Chicago the first American city with a comprehensive sewer system," Grossman said.
     From swampland to a major city, Chicago has seen it all. Chicagoans refer to this downtown area as the Loop, and it includes a building reflecting the Financial District.
     Over the past year, Chicago's financial stability has improved. However, the city of Chicago is still in debt.
     According to Fran Spielman, a City Hall reporter for the Chicago Sun-Times, most of their debt is related to retirement benefits. 
     "Of $39.8 billion in retirement benefits promised, Chicago has $30.1 billion in unfunded pension benefits and $686 million in unfunded retiree health care benefits," Spielman said.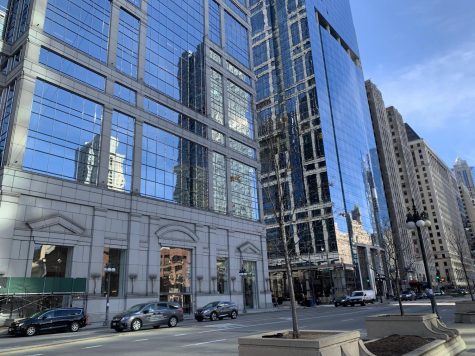 On this sunny, partly cloudy afternoon, the sky illuminates the sides of the buildings. 
     While Chicago has its fair share of pollution, the air is better here than in other cities in countries such as China and India. 
     People need to reflect on one of the causes of pollution, the Great Chicago Fire. It ravaged the city, and it destroyed a lot of buildings and homes. Nowadays, Chicago is still a major cause of pollution from cars, trains and industrial buildings.
     According to Martin Jacobson, a writer for the World Wide Fund for Nature, Chicago's Climate Action Plan wants to integrate sustainability into people's daily lives, including public transportation. 
     "The city is now accelerating transit-oriented development, greening the taxi-fleet, and reducing municipal fuel consumption. To become the most bike and pedestrian friendly city in the U.S., it is adding 50 km of bicycle tracks a year and has launched the bike share system Divvy," Jacobson said.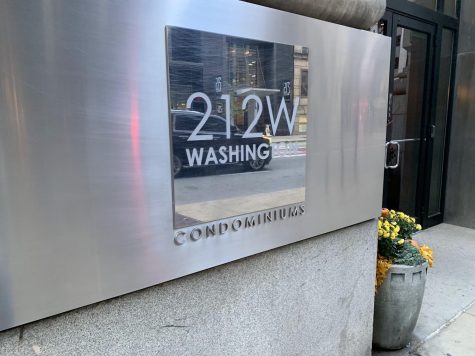 In a place that so many people travel to, it is necessary to remember that it can also be a place people call home. 
     It costs more money to live in the city than in a suburb. In the city, many people have to own condos or rent apartments. However, that can be expensive for people who cannot afford it. 
     According to Arionne Nettles, a multimedia journalist who is also a lecturer at Northwestern University, Chicago's mayor, Lori Lightfoot, plans to help with poverty.
     "Lightfoot launched her plan with the Solutions Toward Ending Poverty (STEP) Summit, geared toward identifying the specific challenges of poverty and strategies needed to address them," Nettles said. 
     It is necessary to reflect on the people who do not have a place to call home. In Chicago, poverty affects many individuals, making them homeless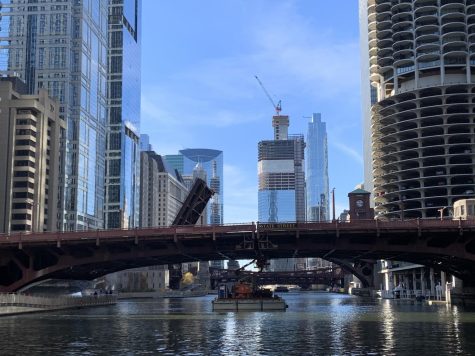 The Chicago River reflects many surrounding surfaces, including the multiple jackknife bridges. 
     These bridges allow taller boats to pass by on this river, which is the only river in the world to flow backward.  
     According to Stevenson Swanson, a Chicago Tribune staff reporter, the reversal of the Chicago River had to happen to solve the high amounts of disease and sickness among the city's residents. 
     "Reversing the Chicago River, polluted with waste and sewage, had long been seen as the best way to end periodic epidemics of waterborne diseases, especially cholera," Swanson said.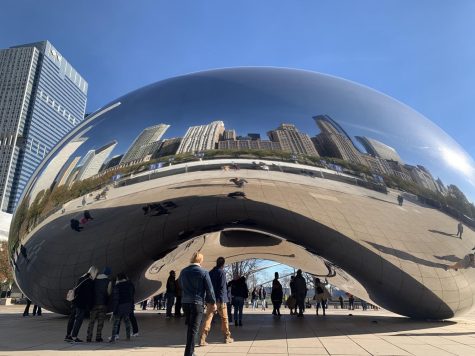 Cloud Gate, commonly referred to as "The Bean," is a well-known sight at Millennium Park. It reflects the city's famous skyline and clouds above.
     Chicago has many different sculptures. Cloud Gate, however, is a place for tourists to go for its uniqueness in size, shape and reflectivity in the heart of Chicago.
     People look at what is in front of them and rarely from a different angle. It is important to view things from different perspectives, and an example of that can be seen through reflections. 
*All photos taken by Katie Pfotenhauer*
About the Contributor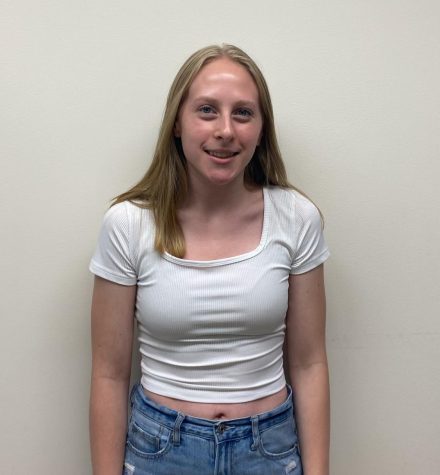 Katie Pfotenhauer, Voices 2 Editor & Columnist Manager
Name: Katie Pfotenhauer



Position: Voices 2 Editor & Columnist Manager



Graduation Year: 2024



A Few Sentences...