Black Team Takes Second in Rec League
Every year the Kaneland Rec League goes into the season with one goal: to destroy the competition.
Team Black is led by returning senior Jacob Milton along with returning head coach Derek Pulliam and is the only team in the Geneva Park District Basketball to go undefeated in the regular season this year.
"We lost all of our previous players to baseball season, so we had to rebuild from the start," Pulliam said.
The team highly praises their head coach Pulliam and assistant coach Jake Hummel.
"We can't praise them enough for everything they do," Senior Jake Hed said.
The Kaneland Rec League made a twitter page for all of their fans to follow them and what they're doing.
"The @KanelandRec was created by myself in order to promote the absolute fire that has dropped by our players and serves as a method to get people out to our games to watch the best display of basketball you have ever seen," Pulliam said.
This season, Team Black was dominant and stole the number one seed in the playoffs with a 7-0 regular season record in the 2016-2017 Session 2. However, despite starting their playoff run with a 82-63 victory against Team Red, they ultimately fell in the championship match by a 57-55 score in double overtime. Although it was a disappointing, the players are satisfied with the overall season.
"It was a very fun and exciting session of rec league basketball. We had a great undefeated run but just couldn't finish it out in the championship game in double OT. The amazing coaching staff, as well as the incredible fans who supported us throughout the whole season made this run possible, and for that we thank you," Junior Kyle Stuart said.
The team is shocked with their championship loss, but the returning players are looking forward to another year. Many seniors were on their roster, which means they are looking to rebuild again next season.
"We're probably going to go on and start our own respected leagues wherever we choose to attend," Senior Jacob Milton said.
The team carries a very strong bond and losing the seniors is a setback that they will have to overcome.
"We're really gonna miss them. They're an integral part to the team," Sophomore Wyatt Peeler said.
"Next session will be filled with basically an entire new culture. Most of our squad, including the great coaching staff and incredible fans will have moved on to bigger and better things," Stuart said.
"You can still expect the same greatness out of our players and I'm looking forward to next session," Stuart said.
About the Contributor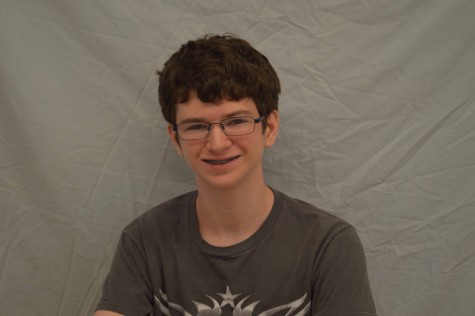 Dylan Mondi, Editor
Grade: 10

Page: Activities

Hobbies: Sports, gaming and eating

Extra Curricular Activities: N/A

Goal for the year: Dylan's goal is to help Krier...