Golf Shoots a Hole-in-One at State
The Kaneland Knight's golf team did almost as good as a hole in one at state and throughout the rest of the season.
With a record of 6-2 in the dual match, the golf team headed into the state tournament.
"We didn't make it to state as a team, but two individuals advanced to state," coach Mark Meyer said.
Those students were junior Will Marshall who placed fifth and freshman Ryan Milton who placed 12th, at state on October 16 and 17. While representing your school is an exciting opportunity, it's expected to be nervous.
"The atmosphere is fun. There is a lot of pressure but it goes down once you get into it," Milton said.
Even when there is a lot of pressure that comes with individual sports it can still be a positive learning experience.
"I learned that playing golf under pressure is hard and mentally being able to control your emotions on the course is 90 percent of golf," Marshall said.
With being able to play again next year, Marshall and Milton have another opportunity to do well as a team.
"Next season we will have a lot of seniors and I hope that we can set a good example for the younger kids. I hope to help the younger kids out mentally and show them how to become more well rounded on the golf course as well as in life,"l Marshall said.
About the Contributor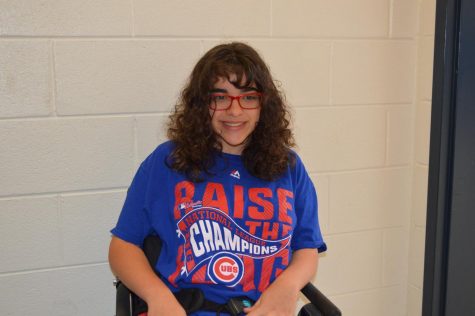 Emma Glennon, Editor

Grade: 11
Position: Editor
Page: School and Community News
Hobbies: Writing, photography, film, youth group