Kaneland programs return to traveling
Spring and summer bring excitement for both students and staff members, not just because of the warmer weather, but also because of the out-of-state club and athletic trips that take place during these seasons.
The Kaneland choir will head to Finland and the Baltic states for the first time since previously touring other European countries like England, Scotland, Ireland, Spain and Portugal, making it their sixth international tour since 2009. This will be their first post-COVID trip, marking the end of a three-year hiatus with a 12-day visit from May 30 to June 10.
Choir director Bryan Kunstman is thrilled for his students to have an opportunity to showcase their talents.
"The trip is a culmination of the students' hard work and preparation throughout the year," Kunstman said. "Students will be able to perform in seven separate churches and cathedrals in three different countries."
While students' main focus of the trip is to highlight their musical talents, they will also have the opportunity to interact with and experience Baltic and Finnish culture.
"Through travel and interaction with others, our students learn that while our unique perspective and experiences have helped shape us, there are many commonalities that connect us with those we interact with as well," Kunstman said.
Finland and the Baltic states are heavily enriched in choral traditions, and performances that take place there feature drastically different styles than the "single concert and single performance" that students are accustomed to back at Kaneland.
"The opportunity to interact with eager and appreciative audiences from different countries adds further depth to these rich educational experiences," Kunstman said. "The standing ovations that often occur at the end of the concerts validate the students' hard work as they strive to inspire every audience they encounter."
While the choir has their international trip to look forward to, a few Kaneland sports teams recently re- turned from their Spring Break trips to the South. The varsity baseball and softball teams traveled to Gulf Shores, AL, for their annual tournaments that took place during the week of March 24-30. Each program played several games, with a strong focus on bolstering team chemistry for the upcoming conference and regular season.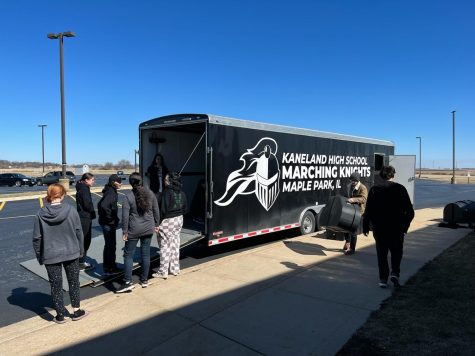 This was junior Corinne Pugh's first trip to Gulf Shores, and she especially appreciated the team bonding activities that took place during the week.
"We made dinner together as a team one of the first few nights we were there," Pugh said. "Later in the week, we played mini golf and went to the beach. I had a great time with my teammates."
Alabama has some competitive teams that are usually in the middle of their seasons, so these experiences for both Kaneland teams are a great way to get any preseason cobwebs out of their systems. Having some warm weather games for players and coaches who are accustomed to the opposite certainly doesn't hurt.
The Kaneland Winter Percussion (KWP) group also traveled last month, heading to Dayton, OH, for the Winter Guard International (WGI) from March 17 to 19. KWP co-director Michael Speziale emphasized the importance of safety and communication on that trip.
"Active communication with the group, as well as their parents during and before the trip, was vital," Speziale said. "Food preparation regarding allergies and making sure the students feel safe in general is always very important to all staff members."
Speziale and other staff members had been preparing for the event well ahead of the actual occasion, starting back in October.
"We had been planning the trip since the very beginning of the season," Speziale said. "We typically set a goal for the end of the season and work backward as the year progresses."
The spontaneity and moving parts throughout the preparation process and then during the trip itself were hard to adjust to, but Speziale felt that the group responded accordingly.
"The random cancelations were frustrating at times," Speziale said. "It all ended up working out, but it was different from our normal performances where we can typically account for most people."
The opportunities to travel that come with this time of year afford student-athletes, club members and musicians valuable experiences that can then positively impact the rest of their seasons.
About the Contributors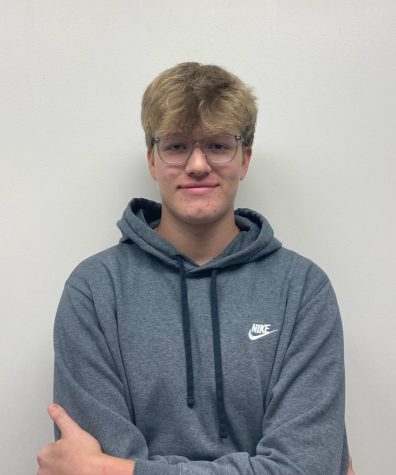 Ben Warford, Co-Sports & Activities Executive
Name: Ben Warford



Position: Co-Sports & Activities Executive



Graduation Year: 2024



A Few Sentences About Me:...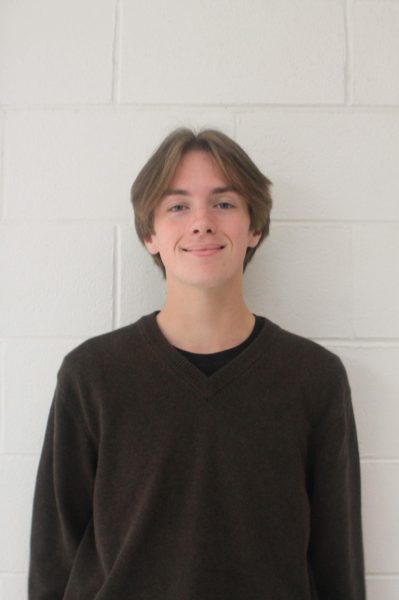 Kevin Sigrist, Advisor's Assistant
Name: Kevin Sigrist



Position: Advisor's Assistant



Graduation year: 2024



A few sentences about me: Hi, I'm Kevin....