Knights Defeat Hinsdale South in First Game of the Season
     On Friday, August 30, 2019, the Kaneland Knights varsity football team defeated the Hornets from Hinsdale South by a final score of 48-0 to win their first game of the season. Kaneland students, staff and community members wore gold for Cal's Angels to support pediatric cancer patients during the game at Peterson Field.      
     After defeating the Hornets 6-0 last season, the Knights knew they were in for another tough game. 
     "It was hard, but we just all played hard and put up 48 and we just took them out," senior Cody Krawczyk said.
     The Knights worked hard all summer for this first game, as the outcome showed.
      "We prepared all summer to play them," sophomore Corey Phillips said.
      Phillips thought, going into the game, that this would be one of their toughest of the year. But the offense was able to consistently move the ball and put points on the board. 
     "We won. We scored a lot of touchdowns today," Phillips said. 
     The Knights competitive defense and offense also helped them win.
     "We were really good on the defensive and offensive sides of the ball, and we caused a bunch of turnovers," Phillips said. 
     The Knights play next on Friday, Sept. 6, at Geneva High School against their former conference rivals. 
     The Kaneland cross country team donated some of the money raised from their 50/50 raffle to support Cal's Angels. Cal's Angels also received money from the sales of the gold shirts worn by many fans at Friday night's game.  
     Friday's game proved a success both on and off the field, with the Knights coming away victorious and a charitable organization receiving plenty in donations.       
About the Contributor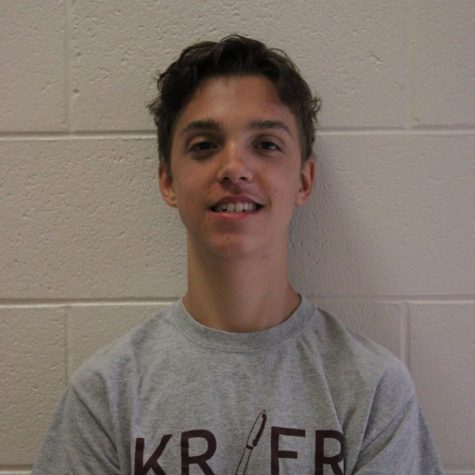 Casey Walters, Investigative Editor
Position: Community Editor

Graduation Year: 2022

My Future Goals: Graduate high school and go to college

A Fun Fact About Me: My favorite color...