Remembering Kobe Bryant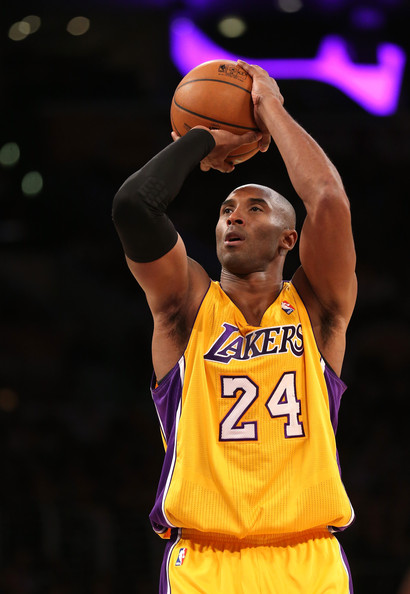 Below are Krier Reporter Jack Holder's thoughts in the immediate aftermath of the tragic death of Kobe Bryant and the eight others who passed away on Sunday.
A few hours ago, it came to my attention that Kobe Bryant, NBA superstar and Academy Award winner, had apparently passed away in a helicopter accident. Kobe Bryant wasn't my favorite player, nor did he play for the Chicago Bulls, but there's no denying he was an icon.
Bryant grew up knowing that playing basketball was the only thing he wanted to do, so he dedicated every moment of his life to working towards that dream. In 1996, he was drafted by the Charlotte Hornets and traded to the Los Angeles Lakers, where he spent his entire career. I was born six years after Bryant was drafted, so I saw him play in his prime. I never disliked Kobe like I disliked LeBron James or Andre Iguodala. I recognized his greatness and how hard he worked to get everything he had. I admired that he was willing to go so far to win. I don't strive to be a professional athlete or anything, but I aspire to have the coveted "Mamba Mentality" that Kobe Bryant had.
Derrick Rose was, and still is my favorite basketball player, but when Kobe was playing, I would always root for him, even if I do loathe the Lakers. A lot of people looked up to him, and so did I. When he was nominated for an Academy Award, I was so glad that he was even considered for it. When he won, I really did feel true happiness.
In terms of basketball, I consider Kobe to be the second greatest player of all time for two reasons. One, because Michael Jordan is the best, obviously. And second, out of spite for LeBron James. Now even though it sounds like I'm just saying that because I like him a lot, you can just look at some of his career achievements and be absolutely awestruck. 81-point game, two made free throws on a torn Achilles, a 60-point final game, five NBA championships, an MVP award, the Lakers all time leading scorer with over 33,000 points, and an 18-time NBA All Star. Those are just some of his career highlights that I could continue to talk about all day.
Today though, Kobe Bryant passed away. Fans from all over the world mourn his death. He died alongside four others in a helicopter accident, including his 13 year-old daughter, Gianna.
Kobe and his daughter Gianna frequently played basketball together, and he took great pride in that. He showed her the ins and outs of the game and encouraged her to be a better player. A recent video shows the late father and daughter engaging in a thoughtful conversation about basketball while observing a game from the side of the court. I watched that video earlier and couldn't help but tear up a bit. It's a somber moment between the two, who are both unaware that their time together isn't to last much longer. They were on their way to one of Gianna's games when tragedy struck the Bryant family.
An hour or two after the news broke, I felt like I had to sit down and re-watch Dear Basketball, the five minute long, Academy Award winning animated short film that was written by Bryant himself, which was based on the letter he wrote of the same name, in which he announced that he was going to retire from basketball. I teared up the entire time, as any other person with feelings would, but when he said "I'm ready to let you go. I want you to know now, so we both can savor every moment we have left together. The good and the bad. We have given each other all that we have," I broke down in tears.
To think that this man who loved so much was taken from the world and his family so violently is devastating.
Twitter user Aisha Ahmad (@aishaismad) said earlier something that no journalistic piece can do justice. "Sport is beautiful. It forges relationships that have no business being forged. It makes you feel things you have no business feeling. And the greatest of the great are human faces of that beauty. Kobe Bryant was the spirit of sport. Through his loss, we lose some of our humanity."
My heart hurts for the Bryant family, they've lost a father, a husband, a daughter and a sister all in one morning. My heart hurts for the players who played alongside him who lost a friend and a teammate. Some players idolize Kobe, and have modeled their style of play around his. My heart hurts for the fans who have just lost a role model and possibly an idol.
The world lost two great people today, we can only hope that they are remembered well and that they rest in peace.
It is a privilege I even get to write about Mr. Bryant, and it is my hope that if you're reading this, you'll feel just a little happier.
Dedicated to Kobe (1978-2020) and Gianna Bryant (2006-2020)