Matt Olson Dribbles His Way out of High School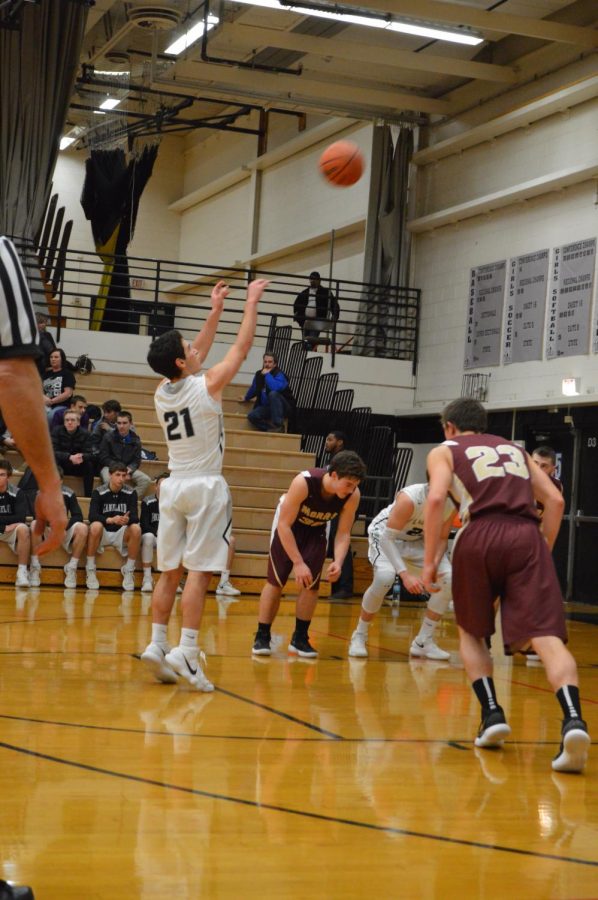 Senior Matt Olson has played in the Kaneland Basketball program for all four of his high school years.  The Knights season has not gone as planned but Olson thinks that he can help with their problem.
"As a senior I have tried to take on a leadership role on the team, and help keep everyone together," Olson said.
The team has struggled in the first half of the season with a 9-14 record.  Olson believes that if the team sticks together and continues to play hard they will be a force to reckon with in the regional tournament.  
Olson has improved a lot in many phases of the game not only physically but also mentally.  He has worked on his ball handling and to better his shot, but a key to basketball is confidence.
"My confidence is a main place that I have improved a lot in the off season and that has  helped me and the team out a lot," Olson said.
The season can be turned around as long as the team continues to come to the practices with the right mindset on working hard and preparing for the upcoming games.
Olson does not have a desire to play basketball in college and further his career as a basketball player.