The Tennis Team's Road to State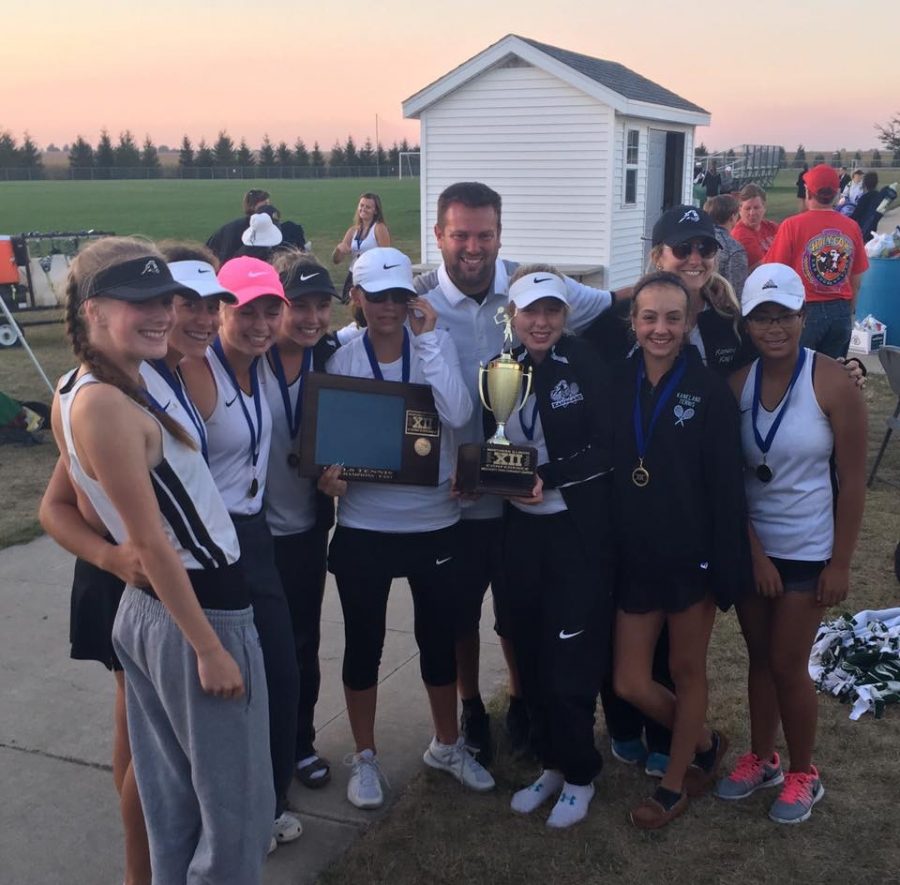 On Friday, Oct. 20 at Buffalo Grove High School, for the first time in Kaneland history the girls tennis team placed tenth at state. This was also the first time they had entire lineup qualify for state matches.
"All I can say is state was stressful and exciting, the girls kept their heads in the game and there was definitely anxiety but it was all positive," assistant coach Mallory Stoffregen said.
Before making it to state the team had a goal of winning conference, and not only did they win conference but they also took the sectionals title.
"We were looking at our talent and thinking we had to win the conference, which we did but we also faced some challenges, including finding the right spot for everyone and making sure they were comfortable where they were at," head coach Tim Larsen said.
The mentality of the team is like no other and their high energy and dedication to the sport is what makes this team special according to Larsen.
"A mix of coaching and the team is what has kept me motivated, they (coaches) make you feel important and our team bonds really well. Our coaches have taught us to be leaders on and off the court to help strengthen our team overall," junior Madelyn Jurasek said.
As for the future of the team, they do not plan on stopping here.
"They are the most talented team we have ever had, our entire team from our varsity line up all the way down to our freshmen are talented, we have had some elite players but our talent level dropped off for a little bit, but this team doesn't so we are good for awhile," Larsen said.
About the Writer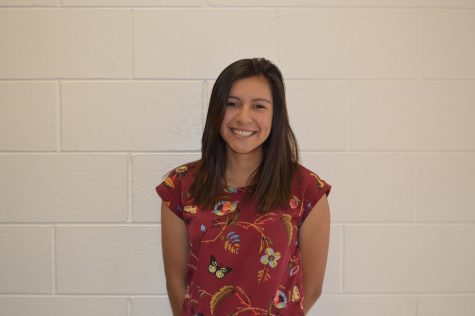 Karina Sanchez, PR/Social Media Executive

Grade: 12
Position: PR/Social Media Executive
Hobbies: Reading, writing, any outdoor activity, rowing, volunteering
Favorite thing: Ice cream