Two-Sport Athlete During One Season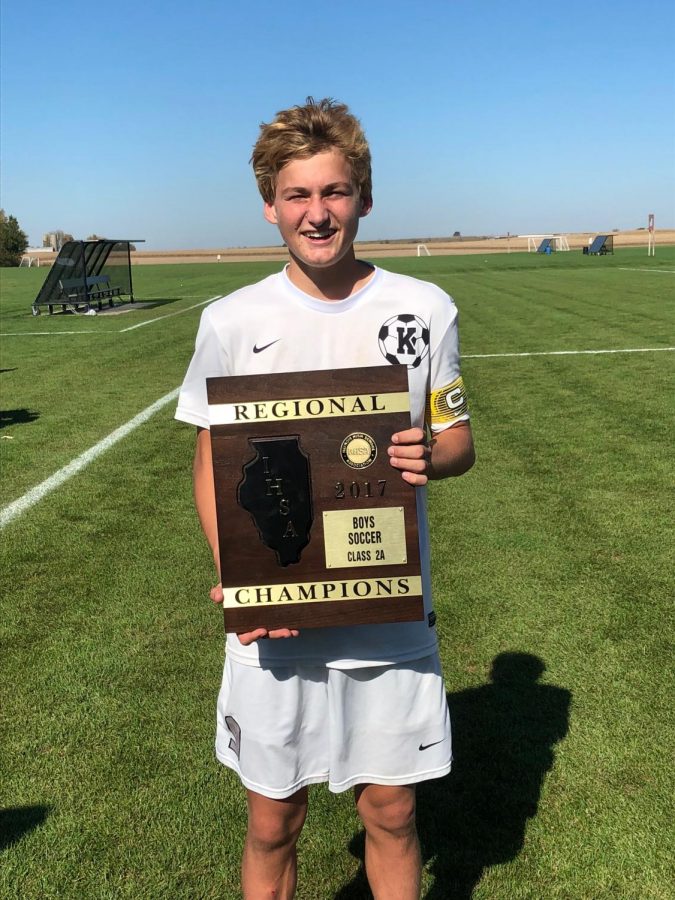 Senior Brian Bartholomew is not your typical three sport athlete.  Bartholomew plays on the varsity soccer, football and track team. Two of these three sports are during the fall season: football and soccer.  
Bartholomew has been playing soccer for as long as he can remember.  Football has never been a thought in his past as the seasons are the same.  He decided to join football this season because all of his friends on the team convinced him to come and try out for the kicker position.  
His friends convinced him that he would not have a problem with kicking for the football team this season. Throughout the football season, Bartholomew has split time as the kicker with sophomore Andreas Matarangas. Attempting only one field goal all year from 48 yards Bartholomew missed just short. He only missed one point after a touchdown (PAT) all year.
The soccer team were regional champions this season.  Bartholomew scored 13 goals this season including a header off a corner in the sectional qualifier that they went on to lose 3-2.  
"The accuracy point in football by kicking the ball through the uprights has helped me with accuracy in soccer," Bartholomew said.
Bartholomew balances going to each sports practice by first going to soccer practice and then with whatever left over time he has he will then go to football and kick. Bartholomew does not think he is having too much of a hard time balancing between the two sports.  
"The time aspect, but overall it is pretty easy," Bartholomew said.
Starting for the football and soccer team has been getting Bartholomew a decent amount of publicity for both his ability to play each sport and how impressive it is for him to play two sports in one season.