5 Ways to Create the Perfect Graduation Party
Use the Buffet Method for Serving Food
Simply just lay out all the food on the table or a counter for all the party members to choose from. Buffets are also an easy way to host a party without being tied to the kitchen. Everyone can grab their food when they want.
Make a Picture Board
Picture boards are great ways to have visuals for your party! All you have to do is buy a poster from a store and stick on pictures of yourself through the years. This way you and your guests can see how much you've changed over the years.
Make an Address Box
One of the biggest hassles post-graduation party is mailing out all of the "Thank You" cards. To get rid of the trouble, just have a box with envelopes and a pen set up by the door so when guests  walk in, they address their own card.
Choose an Easy Entree
Having trouble coming up with a good meal plan for the party? Try a taco bar. This way, there's no need to make a bundle of sides to go with the main dish, and friends and family can make their tacos how they want. Not to mention, the taco bar can be set up on a table and left for guests to serve themselves.
DIY Photo Board
To save time and money, make a balloon photo wall. Just blow up a few balloons that match your party's theme, then use tape to stick them in a cluster against a wall. This will create the perfect festive backdrop for pictures with friends and family.
About the Writer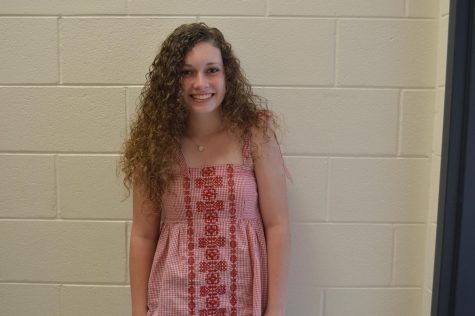 Ashley Manzo, Editor
Position: Editor

Page: Centerspread

Grade: 12