My Quarantined Life
March 21 officially marks my first week in self-quarantine. For my two younger brothers, their one week anniversary with isolation was on March 19. Most people are just getting used to the idea of social distancing and quarantining; my family was forced to become comfortable with it much sooner.
I would consider my mother to be a doomsday prepper. This means that she is always preparing for the end of the world or some kind of event that disrupts daily life. In 2012, there was a mass scare that the world was going to end in December. My mother was so confident in this idea that she moved her entire family out to a farm in Elburn and began the process of a sustainable lifestyle. When 2012 turned into 2013 without any kind of disruptions, my mother chalked it up to being safe rather than sorry. So when COVID-19 started to hit the United States, my mom was more than ready.
Before March even started there was already a small supply of groceries crowding our basement. The week before school was cancelled, my mom was arguing with my dad about keeping us home. By March 19, my brothers were told they weren't allowed to leave the house. I was able to go to school because I had tests to take that Friday. Since then, our doors have been sealed. No one is allowed in or out. The two small exceptions have been a trip to Jewel for coffee creamer and when I have had to go to work. Both were surrounded by a series of arguments and lectures on how to stay safe and clear of any kind of human contact. It feels like I'm living in a zombie apocalypse film.
The first few days in self-quarantine just felt like an extended weekend. I spent most of the day watching Netflix and scrolling on my phone. By day four I was anxious and pacing my house. I found everything my family did irritating, and I kept getting into fights with them. I spent day five alone in my room. I thought that my mom was a psychopath for keeping me home while all of my friends were still hanging out. On day six we got a call from my grandad, and then another call from my uncle. Both of them had been in contact with someone who had coronavirus. When my grandad called, he was in the middle of Walgreens getting medication; he had to stop the conversation because he began coughing so hard he couldn't breathe. Then we learned that New York and California were going on lockdown. Suddenly, my mom wasn't crazy. We didn't have to worry about running out of supplies because she had already stocked up. None of us were at risk of illness because we had no human contact. We weren't scared for a lockdown because we had been living in one.
Over the past seven days I have watched more Netflix than I thought possible, raised my phone's screen time by 56%, read books on my shelf I never planned on getting to and completely reorganized my bedroom. While I was pointing fingers at my mother and calling her psycho, she was easing our family into a new lifestyle. For the next few weeks, isolation is going to be the norm. My mom made sure that we were ready for this change. Did yours?
About the Contributor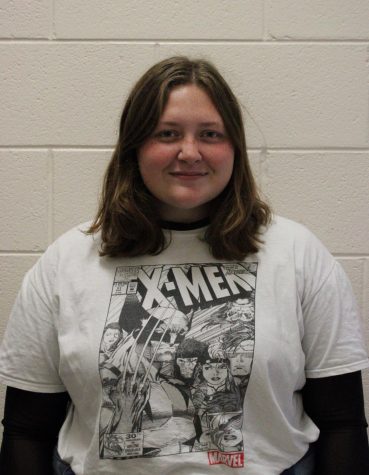 Sophia Mullins, Co-Editor-in-Chief of Web / Copy Editor
Position: Co-Editor-in-Chief of Web / Copy Editor

Graduation Year: 2021

My Future Goals: Make a positive impact while I'm here!

A Fun Fact About...