A Day Trip to the College of Your Dreams
At some point in high school every student will have to think about their future. When deciding their future students can visit colleges and get an inside look at the individuality of each campus and its classes to find out where they'll want to earn their degree. Luckily, Kaneland's district is located close to some of the best colleges in the country. By simply going on a day trip to some of these nearby schools, Kaneland students can get a glimpse of their future on campus.
Ball State University: The college located in Muncie, Indiana includes an honors college inside the university that accepts students for high GPAs and test scores. Students accepted into the honors college get first dibs on their classes and professors in the summer before all of the other students. Honor students enjoy many other perks from their hard work in High School. Ball state is only an hour from the city of Indianapolis if students and their friends would want to go out to the city on the weekends. Students in the nursing major also get to work with real-life simulations. These simulators can give labor, bleed out and do anything a real-life patient can which gives quality real life experience.
Illinois State University: The cost to attend Illinois State is much cheaper because Illinois residents get to enjoy in-state tuition costs. Illinois State also has a newly built student fitness center. The building includes a Starbucks, rock climbing wall, pool, fitness areas and courts for volleyball, basketball and floor hockey. Students can also take a cheap train ride from the university back to the Chicago suburbs.
Aurora University: At Aurora University, not all students are required to live on campus. If students live close enough, they can stay at home and avoid costly dorm fees. The university also has an accredited teacher preparation program. Students can also work at the university and earn money to put towards their expenses. These jobs can include working at the campus dining rooms, the residence hall front desk or school library.
Waubonsee Community College: Waubonsee is very close to all students in Kane County. Traveling so little to school saves money on gas and lets students live at home. Community college is a great starting ground for students to get their gen eds and possibly finish off their schooling at a different college. Waubonsee also offers the Lucille Gustafson scholarship to local high students who can earn free tuition for the first two years at the college.
Iowa State University: The acceptance rate at the university is above 80%. Iowa State also offers the Generations scholarship. This scholarship awards the child or grandchild of an Iowa State alumni who received their bachelor's, master's or doctoral degree $6,000 off of tuition over their 4 years. Iowa State lets students easily get involved and includes 800-plus student organizations.
University of Illinois-Urbana Champaign: Besides only having to pay in-state tuition, the university is ranked #52 in national universities. The entire campus is also smoke-free. A bus system runs through the campus from 7 a.m-3 a.m. so students can easily and quickly get around.
Central Michigan University: The university has an accredited interior design program by the Council for Interior Design Accreditation. Central Michigan is located just over four hours from the Kane County area. In addition, Central Michigan students have the option to live in quads which are apartment style dorms or a living space with their own room.
About the Contributor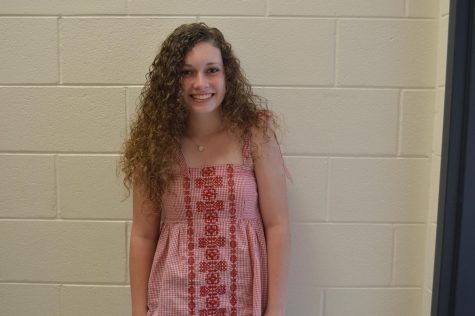 Ashley Manzo, Editor
Position: Editor

Page: Centerspread

Grade: 12