Audrey Zhu: Former Kaneland student making her dance dreams come true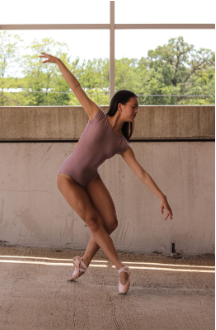 Hard work beats talent when talent doesn't work hard. That's what dancer and homeschooled student Audrey Zhu lives by. Being a hard worker is something Zhu always keeps in her priorities. 
     A normal day in Zhu's life looks unlike most average teenagers'. She wakes up and starts her schoolwork from her home computer. After just a few hours, she leaves for the dance studio where she spends the rest of her day. Zhu dances 30 hours a week, comparable to that of someone with a part-time job. 
     Looking back on her life, Zhu remembers the moment she realized dance was more than just a hobby for her. She said that it was when someone told her she was good, that person being her dad. It was then that she decided to pursue it more. Then, when she was 11, she began to see her hard work finally pay off.  
     Before moving to the studio Zhu dances at now, she took classes at Dreams Dance Academy (DDA) in St. Charles. This is where Zhu met one of her biggest inspirations and teachers, Jaclyn Allott.
     "She has really helped me through everything and taught me so much. I owe it all to her," Zhu said. 
     After three years at DDA, Allott decided to leave and accept a job at the Elise Flagg Academy of Dance (EFAD) in Geneva. Shortly after her move, Zhu, along with a few other dancers from DDA, decided to leave, follow Allott and move to EFAD. While Allott switching studios was the main reason Zhu decided to switch as well, it wasn't the only reason. 
     "Flagg (founder and owner of EFAD) could provide me with the strong ballet technique and foundation that I needed so I could pursue other areas of dance successfully," Zhu said. 
     In her last few years of dancing at EFAD, Zhu has made some outstanding accomplishments. In 2021 and 2022, Zhu competed in the New York City Dance Alliance (NYCDA) nationals. In dance, nationals are where the best dancers from all over the country compete against each other in one of the biggest competitions. At the 2022 NYCDA Nationals, she placed top 40 in the teenage category and was ranked as a top 25 female. 
     Another big accomplishment for Zhu was going to Israel this past December. This trip consisted of a five-day workshop where dancers from all over the world learned pieces from three staple choreographers in Israel. Now, these dancers are getting cast to perform in galas around the country. Zhu will get the chance to perform at places like Lincoln Center, Straz Center in Tampa and the Tel-Aviv performing center in Israel. 
     "A lot of people in those audiences are people I've looked up to for so long and that are really important in the dance world, so I think it'll be really cool to get a chance to perform in front of them," Zhu said.
     While dance has been extremely rewarding and presented her with countless amounts of amazing opportunities, there is also a lot of physical and mental stress that Zhu puts her body through every day. Because of this, she makes sure to fuel her body with clean food, get plenty of rest and roll out her muscles every night. Mentally, it's also difficult.
     "I think a lot of people say this, but staring at yourself in a mirror for 30 hours a week doesn't exactly do the best for your mental health or your emotional health," Zhu said.
     Body image issues saturate the dance industry. Dancers from a young age focus on their bodies so much, it leads to many hard days. For Zhu, she says it's important to help keep a healthy mindset. Something she always tries to do is not take things personally. 
     Zhu says that when she or her teachers tell her a correction, "It's not against you as a person, they're just trying to help you become better." She said that has helped her a lot on stressful days.
     Juggling schoolwork along with dancing so many hours a day is also something Zhu has had to learn how to handle. This is why she made the decision to start homeschooling. Zhu went to Kaneland schools from kindergarten through middle school, but in 2020 when the COVID-19 pandemic began, instead of doing hybrid she decided to do online school through Kaneland. This is when she realized that she could complete her studies while dancing more and maintaining a healthy balance between them. So then in 2021, instead of starting freshman year at a public high school, Zhu made the ultimate decision to homeschool through an online program. 
     In the last two years, this decision has allowed Zhu to dance for more hours and complete schoolwork on her own time. As of right now, she does not plan to come back to Kaneland but plans to apply to Chicago Academy for the Arts (CAA) next year where she would like to finish her high school education. CAA is a private high school in downtown Chicago for the visual and performing arts. If Zhu gets accepted into the school she would be attending regular high school classes during the day, and at night she would take dance classes. This means that she would be living downtown during the week, and coming home to Elburn every weekend where she currently lives. 
     "A lot of their kids go to Julliard or USC or NYU. It's one of the best arts high schools in the country," Zhu said.
     Being that Zhu's dream school is the University of Southern California (USC), CAA would be a great place for her to finish off her high school education. She plans to keep up her training and grades, building her resume and after college, her dream is to dance in a contemporary company. 
     Throughout all of Zhu's amazing accomplishments, two things always remain constant in Zhu's life: her humble attitude and hardworking mindset. This is something that goes noticed by everyone close to her and what has gotten her to where she is now.
     "No matter how successful she is or how many awards she wins, she never lets her ego inflate. She treats everyone with kindness no matter what age or experience," said Allott.
     Allott has loved watching Zhu grow into the person and dancer she is now and can't wait to see what her future has in store for her. 
About the Contributor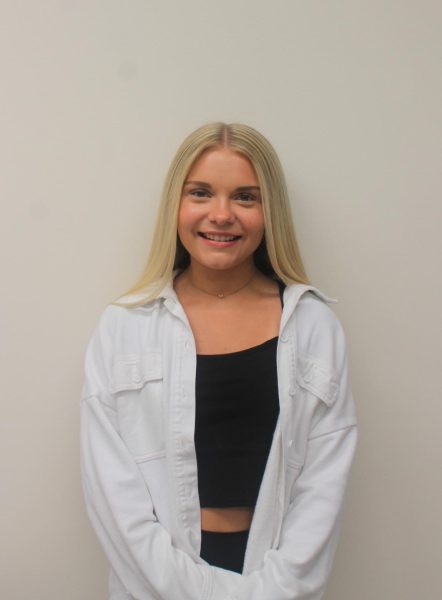 Carli Filek, Back Cover Editor and Co-Social Media Manager
Name: Carli Filek



Position: Back Cover Editor and Co-Social Media Manager



Graduation year: 2025



A few sentences...