Kuipers Family Farm a destination for Kaneland families for 10 years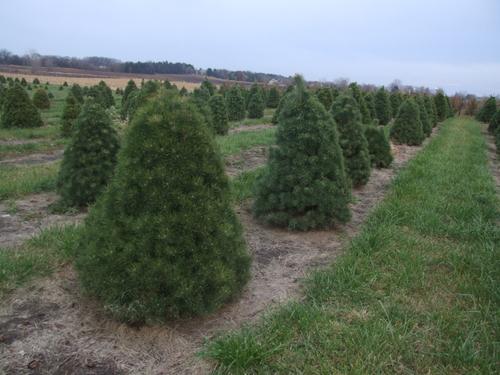 By Diana Nuno and Katee Werrline
Reporters
After 10 years, Kuipers Family Farm is a familiar site for many in Maple Park—so familiar that some give it little thought. That's the case for Kristi Smith, a freshman at Kaneland High School, who passes Kuipers daily on the way to school, as her bus takes her past the intersection of Keslinger and Meredith Road.
Lately, her iPod has been more interesting than looking out the yellow bus window to see the local empire that has blossomed since 1998.
"I see it everyday, it just never catches my eye for some reason," Smith said.
The family-owned farm, though, has been faithfully providing a family destination for area families for 10 years.
Kuiper's was founded in 1998 by Wade and Kim Kuipers, who began with a simple 71-acre pumpkin patch and dreamed of bringing families from all around to create their own holiday traditions.
Ten years later, the farm offers seasonal and family-oriented activities, such as pumpkin picking, apple picking, hayrides, corn mazes and a Christmas tree farm.
Today, the farm has more than 230 acres, and area teens have grown up with fond memories of Kuipers.
"I went with my family into the haunted forest and my little sister tried to act tough, that's probably my oldest and best memory at Kuipers'. It's a really good atmosphere and they're really nice," Nathan Krauz, a sophomore at KHS, said.
With more than 230 acres of farmland, there is a lot of history behind this unique family farm.
Starting off in 1998 as just a 71 acre pumpkin patch, Wade and Kim Kuipers built their farm in hopes of bringing families from all around to enjoy their hard work. The purchase of the neighboring 160 acre Pine-Apple Orchard expanded the Kuipers' farm to its current size, and the family added a barn store, bakery and corn maze to complete the empire.
"This store started out really small," Cheryl Hackbarth, store manager, said.
As years went on, Kuipers' extended the walls of the store to incorporate more and more seasonal decorations for their patrons.
Today, the barn store is filled with jams, jellies and honeys. Their apple doughnuts are famous, and even made with apple cider to get that special Kuipers' taste.
The farm and store employs several local teens.
Katie Willis, a freshman at KHS and a bakery employee, loves working at Kuipers.
"It's really fun," Willis said. "I eat a lot of doughnuts and slushies, so that's good." Willis said.
Her job is to refill the doughnut trays for consumers like Kristi Smith, who continue to pass by the farm everyday, without even realizing what has grown in front of her very eyes.