Senior Night: The Last Hoorah
     The lights turn off and that's when the realization sinks in that this will be the last time seniors will have played a game or performed at Kaneland High School.
     As October comes to an end, so do a lot of fall sports. This means many senior nights filled with bittersweet moments have recently occurred. For many seniors, these nights come with a lot of reflection on good memories of team dinners or big wins. Although it is sad that high school sports will be ending for some as the fall season comes to a close, it gives seniors a chance to look forward to new adventures to come in the future.
     Senior night is an event in which the hard work that seniors put in throughout their high school careers is recognized. The dedication of these athletes and performers is shown through the hours spent at practice and the numerous victories won for their teams.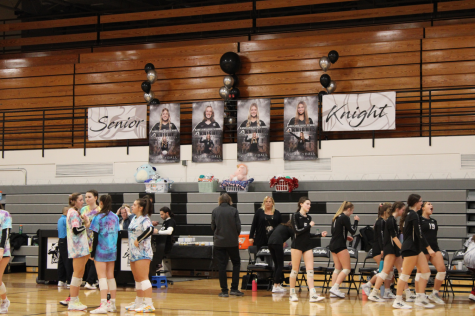 On Friday, Oct. 21, Kaneland honored senior football players, cheerleaders, dancers and band members. Family members walked the seniors down the track as their names were announced. Many teams have special traditions that are unique to them. Senior Drum Major Ethan Yost has been a part of some fun traditions with the Kaneland Marching Knights.
     "Some special traditions that the band has for senior night are the senior costumes and dinners. Before the football game, all seniors are provided with dinner, and they receive gifts from designated underclassmen," Yost said. "They have a chance to reflect on the season and their experiences in the band. Once the football game begins and pregame is performed, the seniors head back to the school to change into fun costumes that are worn during our halftime show and our annual [event], the senior trombone suicides." 
     Some students' athletics and performing arts endeavors will go beyond the grounds of KHS. For others, senior night is when it truly ends. Senior Brenna Miller has been a dedicated cheer team member for the past four years, but she won't be continuing to cheer in college. 
     "Being done with cheer feels very bittersweet. I've been doing it since my freshman year. I've met a bunch of my close friends in cheer, and it's been a huge part of my life. I'm sad that I will be leaving all my friends behind, but I'm glad for all the memories I made," Miller said. "Senior night is also bittersweet. It's the last time I'll ever cheer at a game, but I feel like it'll be a fun last game and I'll make some lasting memories with my friends."
     For many Kaneland fall athletes, the journey is not over when senior night ends. Some students will be moving on to play sports in college. Senior Gabriella Gatz has been playing volleyball for Kaneland since seventh grade. Although Gatz is planning to play volleyball in college, the idea of senior night makes her feel sentimental.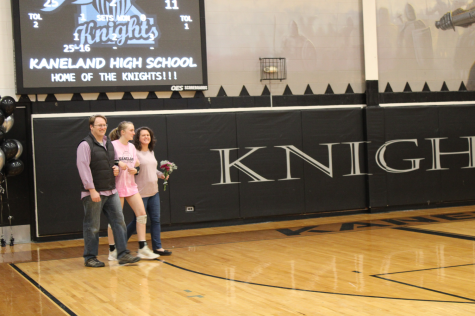 "I'm sad about senior night, even though I could be playing in college. I feel close to all of my teammates this year, and I have had a good time this season," Gatz said.
     Many seniors have been mentors to underclassmen, showing them the ropes through their high school careers. While their time as a member of a Kaneland team has come to an end, their lessons will live on. Junior Cassidy Krohn has become quite close with many seniors on the cheer team. 
     "In cheer, a lot of the seniors this year have made a big impact on my life. They're all amazing people, and I appreciate and love all of them," Krohn said. 
About the Contributor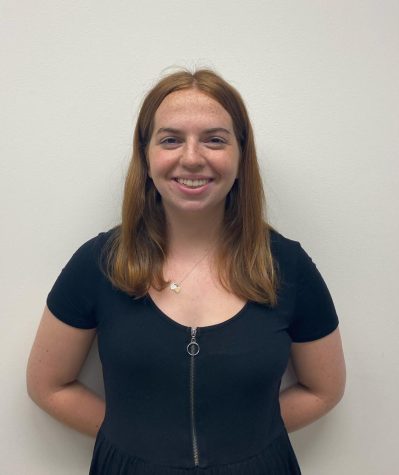 Abbey Mondi, Voices 1 Editor
Name: Abbey Mondi



Position: Voices 1 Editor



Graduation Year: 2023



A Few Sentences About Me: I love getting involved...