Tips for Test Day
Spring is approaching, which means the SAT is coming up. Students need time to prepare, and test-taking can be stressful for many. Any helpful insights or tips may soften the blow when the big test day comes.
While all juniors are taking the SAT this April, sophomores will be taking the PSAT and this year is flying by. There are many things you can do to prepare in advance so that you feel ready and not caught off guard. To start, practicing strategies to help your brain recognize the setup of the SAT can help.
English teacher Lori Shroka has been teaching the SAT prep class here at Kaneland High School for many years now, giving students the best information they need to prepare.
"I think with the SAT, students have to remember this is not new information, just to practice strategies like timing yourself and not checking an answer key," Shroka said.
Coming back from summer break and sometimes even the weekend, many things you learned may slip from your memory. Timing yourself, taking practice tests and repeating strategies will help you, along with not cramming right before the actual test.
Guidance counselor Andrew Franklin has been advising students to plan their future after high school for many years. He has many suggestions regarding websites and programs that focus on preparing for the SAT.
"The College Board Company has their own practice tests, so kids can go on there and practice. There's also one called Khan Academy. If the student's tests are high enough, it could mean $10,000-$20,000 off of tuition for certain schools. If that does hit, it's like you had a job," Franklin said.
Think of learning how to ride a bike. If you keep practicing over and over again, you will eventually learn. The more practice you get, the better your outcome will likely be, and that goes with anything, especially the SAT.
"The more you do something and figure out how it works, the better you get at taking it and being quicker at it," Franklin said.
However, students also have homework and studying, along with extra-curricular activities and jobs, and some students find it hard to find any time for the SAT preparation.
"My advice I give to my students is to take that STEP time that really isn't useful, and just look at a couple of pages in your book and look at some strategies," Shroka said.
Many students have taken advantage of SAT classes to fully prepare.
"I've been in SAT class for a few months. I try to do practice tests when I can so I feel good when April rolls around," junior Bryce Stair said.
The night before the big day, give yourself time to relax. Get a good night of sleep and eat a healthy breakfast to get your brain going. Shroka informs students of what they should and should not bring the day of.
"Always bring regular pencils, not mechanical, a snack, maybe cough drops or Kleenex. Bring your calculator, and maybe something to drink like water. They will not let you bring your phone into the SAT," Shroka said.
If students have any questions about the SAT, they shouldn't hesitate to ask. As the day approaches, ask your counselor for any SAT preparation advice they can offer.
About the Writer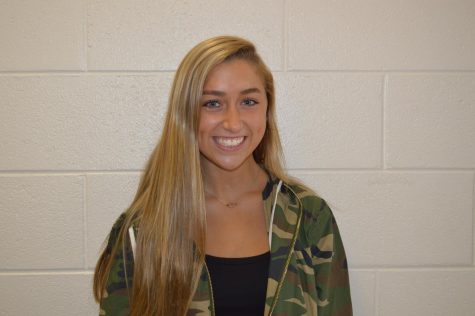 Regan O'Brien,
Feature Page Editor. Class of 2020.