What is a Senior Sunrise?
For most people, senior year is all about making memories and having the time of their life. Everyone looks forward to senior year and the final days they will spend with their childhood friends. Many people celebrate these last moments with traditions like football games and school sponsored events. But over time, these events can get repetitive, since people often participate in these events since freshman year. So why not start a new tradition?
One event that high schools, like Metea Valley, host is Senior Sunrise. Each school does the event their own way, but all are based around the same phenomenon: a sunrise. Senior Sunrise is normally hosted on the chosen date around the first or last week of school. On that day, senior students wake up and head to the school in the early morning to watch the sunrise with their senior class and celebrate the beginning of the end, or just the end.
"It seems like a great opportunity to view a beautiful sunrise among my peers. It would be amazing to have the entire class of 2021 there watching the sunrise while enjoying ourselves and each other's company. It would also be a great start to the school year," junior Monica Escontrias said.
Each event is hosted differently based on how students or the school funds the event, but a variety of schools have lots of unique ideas for the occasion. Senior Sunrises usually start with the students meeting on the football field with blankets and their friends, phone in hand, to take pictures of the milestone. Some events include breakfast or donuts for the students.
"Going on the football field with my friends and having food and music there seems like something colleges would do, and that's kinda cool. If done properly I think it could go well," senior Ainsley Kintz said.
Schools also put together activities for the students to participate in. One popular attraction that they include during the event is balloon releasing. On a piece of paper, students write their future hopes and dreams and put it in the balloon. Schools also tend to include games like relay races and other events like tie dying shirts. Students may also write a letter to themselves about their goals that would be given back to them at the end of the year.
"It is a really cool idea. It is nice to do something positive and fun in your last couple of weeks of high school, and it is a great opportunity to be together," student council advisor Jennifer French said.
About the Contributor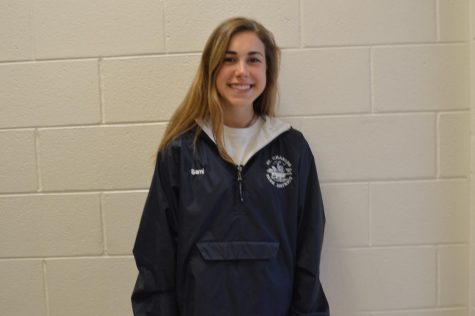 Sami Callaghan, Executive
Ad and Business Executive. Class of 2020.