1/13 Board Meeting at KHMS
On Jan. 13, 2020, the Board of Education held a meeting at Kaneland Harter Middle School to discuss multiple topics regarding the district.
To start off the meeting, Brian Faulkner, the principal at Kaneland Harter Middle School, acknowledged Linda Ray and Kaitlin Liu, winners of the WRO National Robotics Championship.
"Over the course of nine long months, we created, built and designed our robot. Our robot goes out into city rivers and lakes, and collects litter in a basket. It's autonomous so it works completely on its own. It takes that litter back into a collection basket so a city worker or volunteer can come and pick it up," Ray said.
Kaitlyn Luetgert, a Sophomore at KHS, created a presentation arguing for starting school at a later time.
"With sufficiently less longitude of research and evidence, let alone any medical reasoning, Kaneland is willing to try Standard Based Grading. The district should be willing to use the bell schedule based on years of medical research from using later start time. This research includes evidence regarding the safety and wellbeing of the students," Luetgert said.
To conclude the meeting, Julie-Ann Fuchs, Associate Superintendent, gave a financial presentation regarding budget, capital projects and financial projections.
"The Board has asked for the administrative spending priorities. As the money in our fund balance is available to use, we want to get that high school track replaced. That's why we're doing high school master facility plan. As soon as we know what that is we want to make sure we move in that direction," Fuchs said.
About the Writer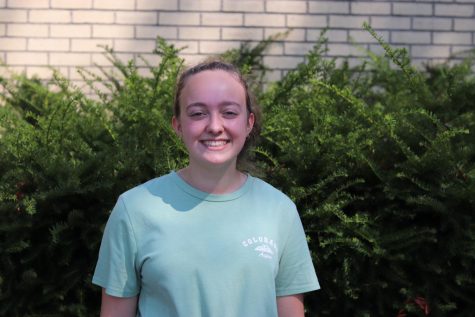 Ayshe Ali, Co-Editor-in-Chief of Web / Ads and Business Manager
Position: Co-Editor-in-Chief of Web / Ads and Business Manager

Graduation Year: 2022

My Future Goals: I want to finish my schooling with grades I'm...