By: Ayshe Ali, Editor

January 23, 2020
On Jan. 13, 2020, the Board of Education held a meeting at Kaneland Harter Middle School to discuss multiple topics regarding the district. To start off the meeting, Brian Faulkner, the principal at Kaneland Harter Middle School, acknowledged Linda Ray and Kaitlin Liu, winners of the WRO National...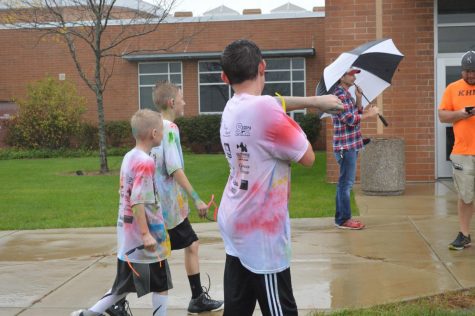 By: Gianna Provenzano, Reporter

October 26, 2017
Kaneland Harter Middle School held their fourth annual Kolor Run fundraiser on Sunday, Oct. 22. About 120 people registered for the run, and all have some tie to the Kaneland community. There was a 35 dollar fee for the run, which included a Kolor Run shirt, a goody bag, bananas, pizza, and a ...