KHMS Hosts Fourth Annual Kolor Run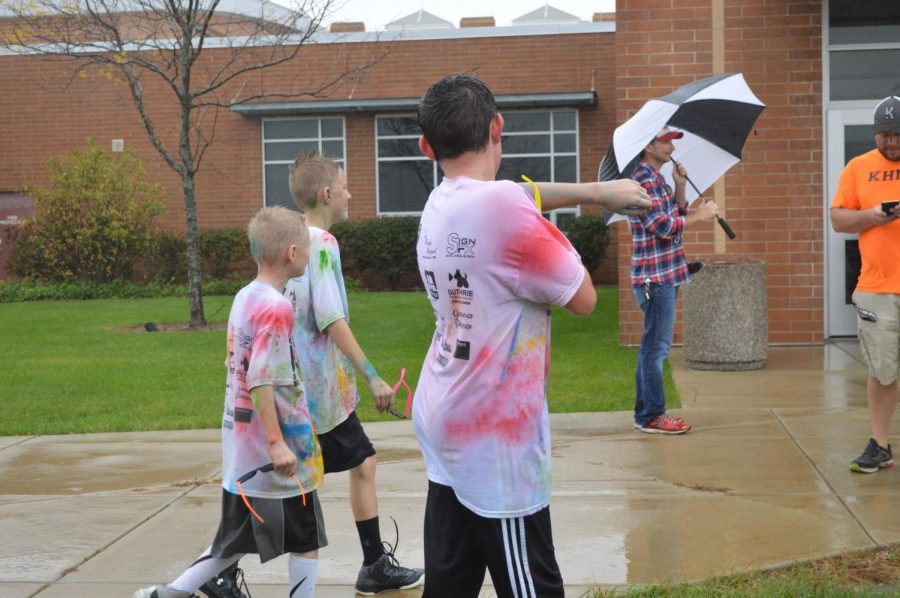 Kaneland Harter Middle School held their fourth annual Kolor Run fundraiser on Sunday, Oct. 22.
About 120 people registered for the run, and all have some tie to the Kaneland community. There was a 35 dollar fee for the run, which included a Kolor Run shirt, a goody bag, bananas, pizza, and a donation to the KHMS PTO, according to Kaneland Harter Middle school principal, Brian Faulkner.  Any age is welcome, from elementary to high school and even parents. The best part of the event is that everyone, all ages, comes together and has fun.
"I expect to look like splatoons," runner Mary Delgado said. She went on to explain that "splatoons" are characters from a Wii video game.
"I expect the run to be a very emotional one" another runner,  Maddie Walls said.
Sixth grader, Rachel Hukle was looking forward to her first Kolor run because she thought it would be a lot of fun.
Overall the fundraiser went really well, almost having the most runners, volunteers and sponsors out of previous years. The event will most likely be held again next year, Faulkner said.
"The rain didn't keep us away, everybody still came and had a good time", Kolor Run volunteer, Emma Ebert said.
About the Contributor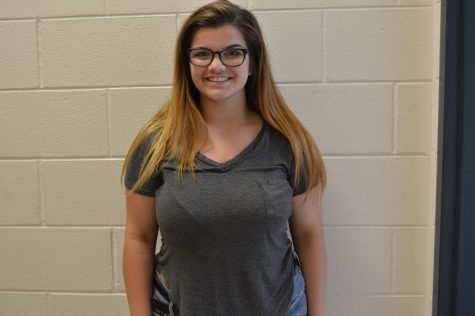 Gianna Provenzano, Executive
Webmaster. Class of 2020.