Board Meeting Decides New Changes Coming to Kaneland
As the Kaneland community grows and newer technology is being added to our schools, Trane Heating and Cooling has offered Kaneland a deal to save money and help the environment. Ground mounted, roof mounted and parking lot canopy solar panels are the main components that could possibly be installed at all or some of the schools in the district. The cost will potentially save Kaneland money in the following years due to electricity prices increasing 3% every year. Initially, there will be no cost to Kaneland, but eventually the district will agree to buy power from Trane at a reduced energy rate.The first step that will go into the project is applying on Jan. 28, 2020. If all goes well, Trane will then plan for the best locations for the panels and seek input in regards to the community's reaction to such drastic changes.
As new technology might be coming to Kaneland, the old logo will still remain a part of the historic past. Many community members that attended the meeting expressed their concerns regarding the Kaneland logo. The logo is being used by many outside vendors that have caused the Board to wonder if the district needs to have a patent for the Knights.
Some board members had a difficult time making decisions on how to move forward with the logo. The concerns expressed were because of other vendors trying to avoid a fee and then the creation of knockoff logos.
"More logos will be popping up in order to avoid fees," Vice President of the Board Ryan Kerry said.
Batavia earns 10% of the revenue through Boosters when other people want to use their logo. When anyone tries to use their logo, there will be a $500 fee to the company unless you were given permission. Superintendent Todd Leden believes that this will only bring good things to Kaneland's Boosters and will go in effect July 1.
"We will generate some revenue and control a brand for a year," Leden said.
About the Contributor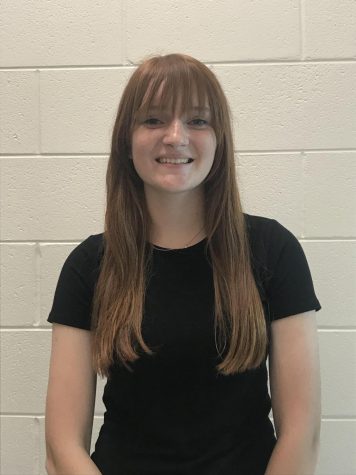 Ashley Edwards, Executive: Production Manager
Position: Production Manager

Grade: 12

Hobby: Running