Joshua West leaves his role as dean
Dean of Students Joshua West is leaving his position for teaching at the end of this year. West has been Kaneland High School's dean since he was hired at the beginning of the 2017-18 school year.
During his five-year tenure as Kaneland's dean, West has had many positive experiences that have led to the memories he will take with him.
"[My favorite memories include] seeing kids work hard and graduate, even when they didn't think they would," West said.
Being a dean comes with many challenging responsibilities, and every day brings something new. As a dean, he is not only an administrator but a guide for many students, helping them through disciplinary, mental and social issues. Junior Latrail Morris has gotten to know West well over the past three years.
"West is a cool guy with a nice personality. [I don't want him to] leave because I don't know who I am going to run to," Morris said.
Before transferring into an administrative role, West taught physical education for 10 years. During that time, he taught at an elementary level in DeKalb and at middle and high school levels in Rockford. After this year, West will be transitioning back into a teaching role in the high school's physical education department, an opportunity he is viewing with optimism.
"I'm looking to move back into the classroom to have more interactions with students at a different level," West said.
During West's time as a dean, he worked alongside many other administrators. He collaborated with different principals, assistant principals, athletics and activities directors, guidance counselors and security staff members. Assistant Principal Carri Oslager reflected on her experiences working with West.
"He is funny and loves working with kids, and you can see that. He is willing to do anything," Oslager said.
West has created many relationships and memories as the dean, and he has also learned plenty of lessons. As his time in the position nears an end, he hopes to have left a positive impact on both students and staff members.
"The position of dean is a difficult job. It's a process to get to know the students, and it will never be my intention to discipline without the purpose of changing behavior," West said. "I hope that over these last five years, whoever I worked with looked at me and [thought] that I was fair and kind."
About the Writer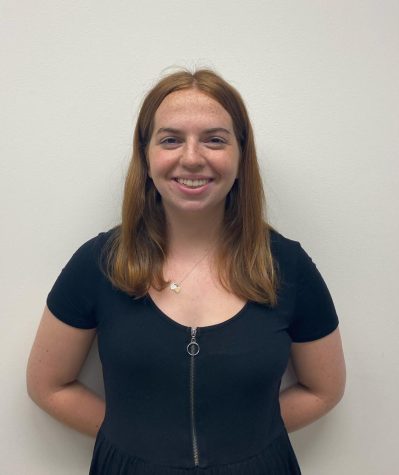 Abbey Mondi, Voices 1 Editor
Name: Abbey Mondi



Position: Voices 1 Editor



Graduation Year: 2023



A Few Sentences About Me: I love getting involved...