Kaneland Hosts 40th Annual Madrigal Dinner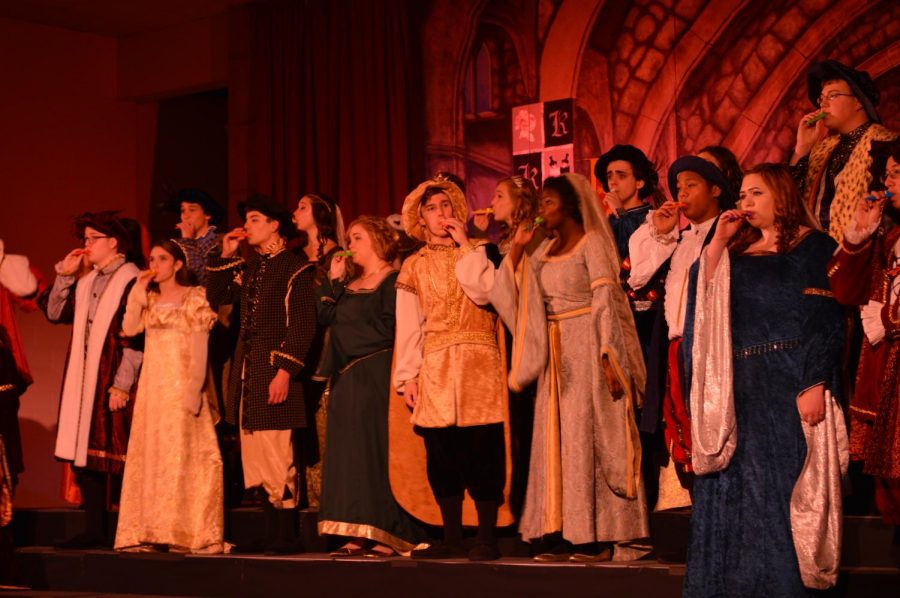 The high school will host its 40th annual Madrigal Dinner on Dec. 8 – 10 here in the cafeteria. Shows begin at 7 p.m. on Friday and Saturday night, and 2 p.m. on Saturday and Sunday afternoon.
The Madrigal Dinner is a catered holiday dinner showcasing entertainment in Europe during the Renaissance Period.
"The show is about two and a half hours long and incorporates a skit performed by an acting troupe that walks the audience through the night, singing, an assortment of instrumentalists, audience participation, a recorder concert and a brass ensemble," Director Brian Kunstman said.
The Madrigal Dinner includes massive hard work from the students and parents. About 60-70 students who aren't in the Madrigal class get involved in some capacity and around 30 parents.
"It's just a whole bunch of people punching in a lot to make it happen," Kunstman said.
Upper Crest Catering will be the school's new caterer this year. Two separate dinners are served, including a fresh salad, potatoes, green beans, tender beef, chicken, bread, rice, Christmas cookies and red velvet cake. As always, water and coffee will be served.
"The food has always been amazing and great quality!" Stacey Rolle, mother of Paige Rolle, said.
Junior Paige Rolle has been performing in the Madrigal Dinner as a server for the past two years. However, this is her first year as a Madrigal.
"The thing I like most about the Madrigal class is that everyone here is so accepting and it's like a family! We get to express ourselves with the songs that we sing and we always have so much fun," Rolle said.
The prep for the Madrigal Dinner includes blocking, decorating, set up, planning ahead, costume coordinations and becoming an ensemble.
"It's a large scale production to say the least," Kunstman said.
The Madrigal class started working at a camp in the last week of July for three hours a day, five days a week to get a headstart on the 22 songs they perform. They practice around 45-50 days of rehearsal in class and then in the evenings closer to the show. The Madrigal class also goes on a retreat to bond and rehearse their songs for two straight days.
"It's a lot of hard work, but we want to put on an amazing show for everyone," Rolle said.
About the Contributors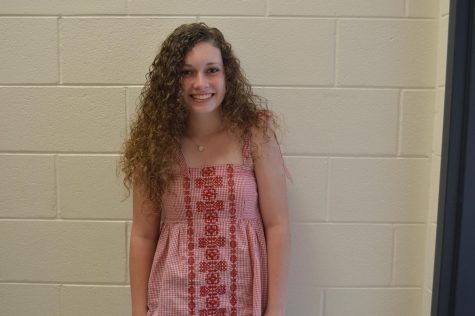 Ashley Manzo, Editor
Position: Editor

Page: Centerspread

Grade: 12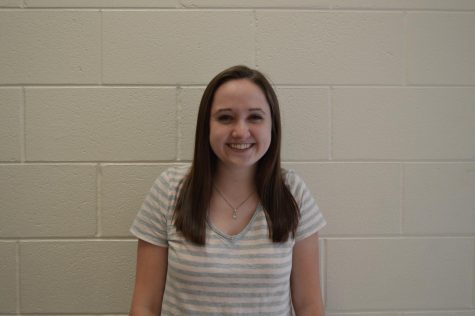 Bridget McCracken, Editor in Chief of Web

Grade: 12
Position: Editor in Chief of Web
Hobbies: eating ice cream and re-watching Netflix series
Favorite things: Raindrops on roses and...