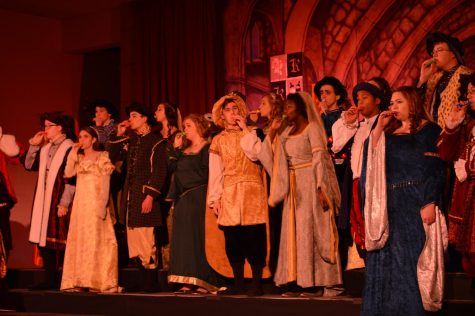 By: Ashley Manzo, Reporter

November 30, 2017

Filed under News, School, Showcase
The high school will host its 40th annual Madrigal Dinner on Dec. 8 - 10 here in the cafeteria. Shows begin at 7 p.m. on Friday and Saturday night, and 2 p.m. on Saturday and Sunday afternoon. The Madrigal Dinner is a catered holiday dinner showcasing entertainment in Europe during the Renaissan...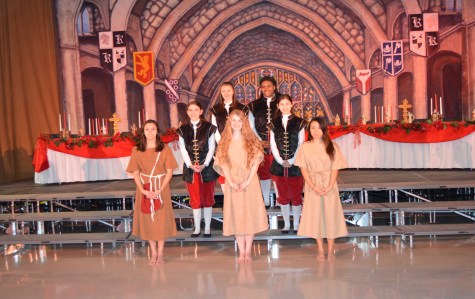 By: Madeline Mohatt, Editor

December 12, 2014
Kaneland High School's Music Department will be celebrating their 37th annual Renaissance Dinner on December 12,13 and 14. Tickets for the Madrigal Feast are sold on the Kaneland High website for $23 each. The Madrigal Dinner is a Kaneland tradition that features the madrigal chamber cho...