Status of Graduation Ceremony Remains in Doubt
The world has come to a pause, and many events that people had planned for the future are in question right now. At this point, the Kaneland community is unaware when or even if we will go back to school to finish the 2019-2020 school year. This brings to question whether we will be able to have the end-of-year celebrations we all look forward to. Unfortunately for seniors, not just here but everywhere, this includes graduation. Will we walk the stage on Sunday, May 15?
Caps and gowns have been ordered, family members near and far have been invited and Northern Illinois University's Convocation Center has been booked. Unfortunately such factors may not matter when going up against the COVID-19 spread.
"At this point, we know that Northern Illinois University (NIU) has cancelled the venue for the Kaneland Prom – as have most colleges for the remainder of the school year. There is no definitive answer on graduation at this time," superintendent Dr. Todd Leden said.
NIU has hosted our Prom and graduation ceremonies in recent years, and they have already declared that the venue for Prom, which was taking place on Saturday, May 9, will be unavailable. Graduation is planned to occur just more than a week after Prom, so the chances for a cancellation seem to increase by the day. Because of that looming possibility, Kaneland administration is thinking about possible alternatives.
"As of today, it is not being postponed. If in the future this is needed, we will also be reviewing potential rescheduling and those logistics," principal Jill Maras said.
While a definitive answer on graduation is currently unknown, what is certain is the focus on the safety and health of Kaneland students and their families.
"We will first and foremost be sure that students are safe and healthy and that they have the best opportunity to continue their learning. And lastly, my sincere hope is that schools open and we have the chance to discuss these options. Until such time, I wish health and safety for our Kaneland community during these unprecedented times," Leden said.
About the Writer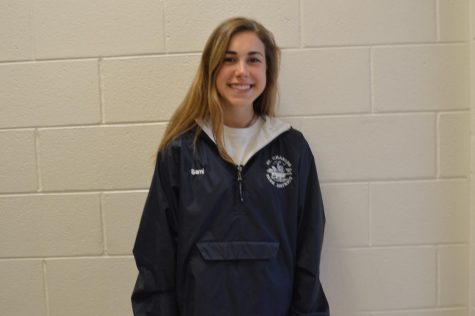 Sami Callaghan, Executive
Ad and Business Executive. Class of 2020.