Glamorous Personalized Surprises
Ipsy glam bag is the cheapest makeup subscription bag for $10. Each month a bag will included five small personalized beauty and makeup product. On average all product combined at retail will cost around $50.
The first time I signed up on Ipsy.com I received 25 percent off a one year subscription. There are deals on monthly, half a year, or full year subscriptions, this could be a certain amount off or an extra product.  
The first time I received an Ipsy glam bag was in August and have received six glam bags since. The glam bags average a smaller size with a unique design, depending on the time of the year, season and holiday. The stylish glam bags are great for traveling and keeping makeup stored in them. I took a short profile quiz asking about skin, type of hair, eye color, bands I prefer, and what products I would want to receive.
Ipsy has spent few of the companies money on advertising, instead companies provide their product for free to Ipsy and in return get feedback from ipsy reviews. In my freetime, I have reviewed products to receive points. Then have bought a regular size product on Ipsy with a discount from my points and payed a lower price than retail.
Ipsy growth also comes from social media, beauty vloggers and cosmetic brands. As I had found out about Ipsy on Instagram from a post relating to the glam bag. Every month, Ipsy sends out emails when my glam bag will ship and what to expect however, there is an option to keep it a surprise.
I enjoy receiving small samples of recent products from popular cosmetic brands like Urban Decay, Tarte, Anastasia and Two Faced. I have found many products from new brands and keep them in mind for the future. Ipsy is all about trying out recent and new products samples before wasting money on a product that may not be enjoyable. More often the samples last up to couple months. For a cost of $10  the glam bag is definitely worth it.
About the Contributor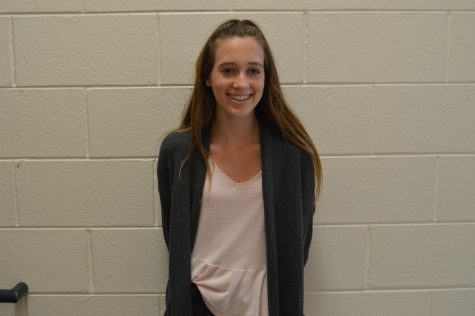 Priscilla Purnell, Executive: Webmaster
Position: Executive

Grade: 11

Hobby: Cheer