Game Face or Relaxing Night in?
Urban Decay all Nighter Makeup Spray   
A recently new product Urban Decay all nighter makeup setting spray has become my all time favorite makeup setting spray. According to urbandecay.com the spray is long lasting, temperature control technology, oil free and paraben free. For the past 3 months I have been using this product my face hasn't reacted badly or broken out do to the spray. Urbandecay.com says the spray latest up to 16 hours without melting, fading, or settling fine lines. The product makes my makeup look vibrant and fresh from all the way to morning and even controlling my face when it gets oily later in the day. Relating at $32 for a 4.0 oz bottle. My travel size has lasted since Christmas. Compared to other brands, it was well worth the money with a rating of 4.5/5.
Lush Sleepy Body Lotion
Lush Sleepy Body Lotion was a popular product in late 2017 and still continuing on this year. A luscious lavender and tonka to soothe my mind at the end of the day is perfect to rub on my hands and body. Instantly I feel relaxed and calm inhaling the lavender lotion. According to lush.com, the product is self-preserving and doesn't have any synthetic preservation lasting a long time. The 3.1 oz jar at a price of $10 was a gift I received at Christmas is only 3/4 of the way gone. A negative thing about this product is the smell. It does not help me when I have a headache because of the strong lavender smell. Unfortunately, lush has not made any other scent of this product. Overall, I would rate lush sleepy lotion a 4/5.
About the Contributor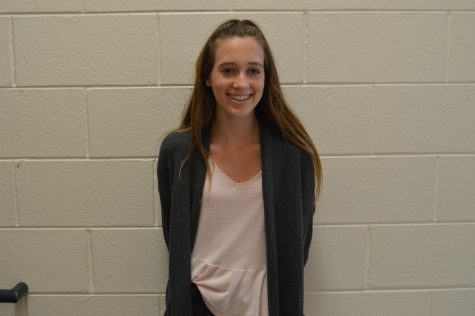 Priscilla Purnell, Executive: Webmaster
Position: Executive

Grade: 11

Hobby: Cheer