Sushi Satisfaction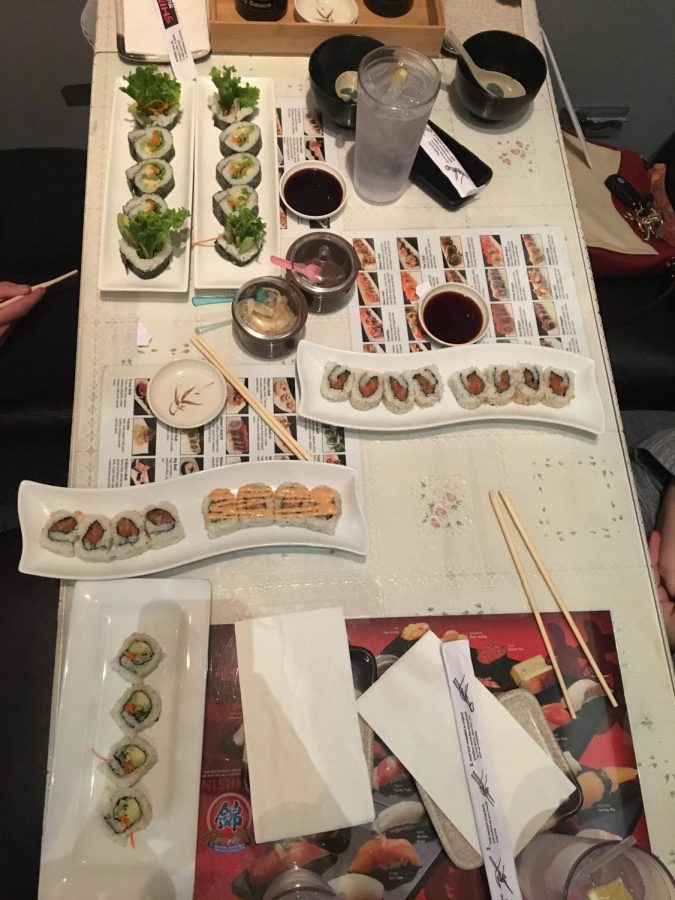 Trying new things is always an interesting experience. Discovering whether you like a product or not can change your life, such as if you enjoy eating raw fish. Shima's Sushi is a sushi restaurant in Wasco that serves many types of sushi from tuna to deep fried to vegetarian, you can find a type of sushi for anyone.
All of these sushi dishes were very affordable, being $3 for four rolls of sushi. You can also get appetizers, like miso soup, which they actually gave us for free.
This was my first time trying sushi, and I must say that I overall enjoyed it. To ease myself into it, I had the vegetarian sushi first. This consisted of avocado, carrot and some other vegetables that I couldn't quite make out. This tasted really good and was an excellent introduction to the world of sushi. I would definitely get this one again because it was just vegetables, which I enjoy, and was a good way to experience sushi without the actual fish.
The salmon and spicy tuna came next. I was getting nervous, as raw fish made me think I would get sick the second I ate it. I started with the spicy tuna, and was pleasantly surprised that it tasted really good. You could hardly taste the fish and all the flavors combined greatly. The spice was not actually spicy, but just added a nice flavor to the sushi as a whole. The spicy tuna definitely turned out to be my favorite, so I would obviously get it again.
The salmon sushi was the final one to come out. This one was pretty good, but I could feel the texture of the salmon in my mouth as I ate it, which made it a lot less appetizing. If I didn't think about it, I wouldn't feel the fish, but I could clearly see it when I went to eat it, so it would never be appetizing, I would not order it again just because the slimy texture freaked me out a bit.
Overall, I would give sushi as a whole a 4 out of 5. Due to the flavors being executed well and the new experience added excitement to trying the sushi. The only downfall was the salmon, which just didn't sit well with me. But, I would definitely go get sushi again and try even more types.
About the Contributor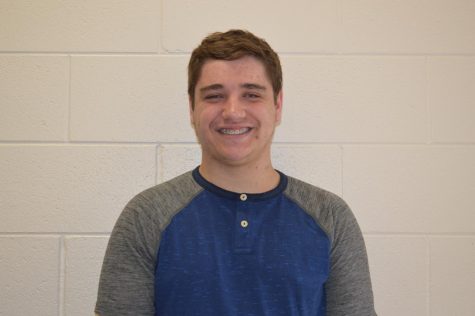 Matt Cushman, Ad and Business manager

Grade: 12
Position: Ad and Business Manager
Hobbies: Reading, hanging out with friends
Favorite thing: Books
Extracurriculars: Mathletes,...