The Lost Meaning of Admiration
As of March 5, social media star Chase Hudson has 15.1 million followers on the TikTok platform. Nearly every teenager knows Hudson's name or his username on the app, "lilhuddy." On top of that, most teenagers probably happen to be one of his followers. At just 17-years old, Hudson is considered to  be very successful, and he has done this by simply posting on social media. 
William G. Kaelin is an American scientist known for his studies to find cures for cancer. He works as a professor of medicine at Harvard University and the Dana-Farber Cancer Institute. Kaelin also won the 2019 Nobel Prize in Physiology or Medicine. He is on social media as well and, compared to Hudson, has a very low following. Using the app Twitter, Kaelin has a total following of 4,411. While the careers of Hudson and Kaelin are non comparable, it is still easy to wonder why Hudson has such a large following. 
Clicking on any video of Hudson's, it is obvious that all he has to do to get millions of likes is dance in front of the camera. Kaelin, on the other hand, is discovering a cure for life-threatening tumors and is getting barely any online recognition. As reported by the National Cancer Institute, "In 2018, an estimated 1,735,350 new cases of cancer will be diagnosed in the United States and 609,640 people will die from the disease," according to cancer.gov. Kaelin is working to save millions of lives, but does anyone even know who he is? Society is admiring the wrong people, and it is time we take a step back and prioritize people who really deserve our admiration.
Matt Mumm is a police officer and student resource officer (SRO) at Oswego High School. Mumm has dedicated over 20 years to the profession, which leads to a lot of experience. He is very committed to providing safety and satisfaction to everyone that he serves. After all of these years, Mumm has made a lot of progress from where he started. 
"At this stage of my career and current assignment, I would have to say I provide safety and resources. Safety to the staff and students at Oswego High School, the village and the surrounding communities," Mumm said. 
Being a successful police officer takes years of dedication and the willingness to work hard. Society needs to realize that people just like Mumm are working hard every day to protect others all over the world. Not only is the commitment something to admire, but the support that people like Mumm offer for the community is something we should all strive for. 
"Even if someone makes a poor decision and an arrest needs to be made, resources are provided to prevent similar behavior from occurring again. Resources are also provided for anyone needing assistance looking for programs for domestic abuse, drug addiction or residency," Mumm said. 
Similar to Mumm's job as a police officer, Kaneland graduate Charlie Platt is a 25-year-old emergency medical technician (EMT). Between school, training and actual years of being in the workforce, Platt has spent eight years in this career, working with a number of different organizations. Again, it is important that the people we look up to have a real sense of commitment to what they do. Platt knows that this is important and feels this aspect is what makes his job even more special. 
"Most people that do nine-to-five office jobs just go to work to make money. People who do police, fire or EMS go into this because they want to help people. As long as you put the people that you work for ahead of yourself, then you are going to have a successful career," Platt said. 
Social media influencers are great for entertainment purposes, but it is questionable if they deserve everything that comes along with their career. Freshman Andrew Ekker believes the reason we look up to these people is because they have what we cannot have: fame. 
"I feel like all of these people are just regular kids like us, and the only reason we idolize them is because they got lucky on [social media]. There are a lot more people that did real work to become famous, and we should be focusing on them instead," Ekker said. 
There is nothing wrong with expressing yourself and getting recognized on social media, however many people feel it is unfair that these influencers are getting so many opportunities because of social media. 
"I feel like a lot of them, if not all, do not deserve the money and clout they get. I understand the followers, but the money is kind of ridiculous," Ekker said. 
In saying all of this, I take nothing away from social media influencers. In 2020, there are so many ways to make money and be successful. They are fortunate to be able to have the lifestyle they have built; however, as a society we need to give more attention to the real heroes. Our future generations need to have respectable adult figures that teach us the true meaning of success and hard work
About the Contributor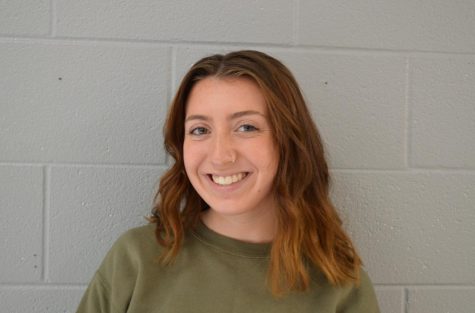 Sophie Opp, Co Editor-In-Chief of Print and Copyeditor
Position: Co-Editor-In-Chief of Print and Copyeditor

Graduation Year: 2022

My Future Goals:  I want to become a better writer, remain an active...