Top 5 Reasons to Travel Out of the Country with KHS
Become more independent
Traveling with the school gives you the experience of a lifetime. From traveling from country to country to having hours of free time to explore, each of these opportunities helps you become more independent. While on the trip, you may take numerous flights, bus rides and even a boat ride or two, which can help you gain common sense skills regarding how to be safe in unfamiliar situations. Paying attention when traveling will help you know where to go and what to do when traveling alone in the future.
Experience a new culture
While in another country, you will have the opportunity to experience new cultures in everything you do. Whether it's found in music, food or even museums, seeing how other people live is exciting. When traveling you also might get to practice a new language that you've been learning.
Help you prepare for college
Taking that leap of faith and leaving the country with the school instead of your family allows you to step a little bit out of your comfort zone and learn not to rely so much on others. This experience away from your family could help prepare you if you are going away for college. Taking a trip might even make you fall in love with traveling and inspire you to study abroad in the future.
Everything is taken care of
When taking a trip with the school, it's less stressful than if you were to travel by yourself. All of the planning of hotels, flights, other transportation and most meals are done by the tour company and included in the total price of the trip. The only thing you need to worry about paying for is usually one meal each day and whichever souvenirs you choose to purchase.  
Lifelong memories
As you come home from your trip and settle back into the American lifestyle, you will resume your everyday life. As time goes on, you can remember the trip of a lifetime, along with looking back at the amazing pictures you took and the stories that go along with them.
About the Writer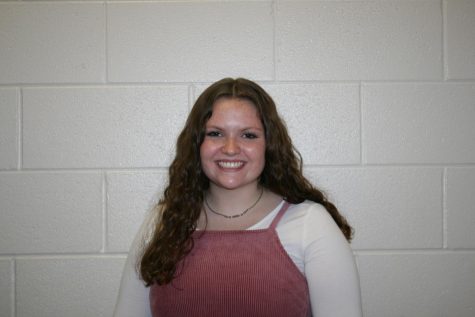 Madeline Hockey, Executive:Design
Position: Design Executive

Grade: 12