Basketball Teams Welcome New Coaches
Both the boys and girls basketball programs are facing significant changes for the upcoming season. On the girls side, head coach Kelsey Flanagan is replacing Ernie Colombe, who is leaving to coach the boys team after 13 seasons with the girls. Colombe had plenty of success with the girls team, including winning 199 games and achieving four 20-plus win seasons. Colombe is taking over a boys program that has not had the same stability the girls have had in previous seasons. He looks to become the long-term coaching answer for the boys team, as the boys have had three different varsity coaches in three years.
Flanagan, who was an assistant coach under Colombe for several seasons, is thankful to have learned many things from him and is excited to take over the girls program. As a former Kaneland student and athlete and a successful assistant coach, she knows how hard all the girls must work to accomplish their goals. 
"I learned a tremendous amount from Coach Colombe over the nine years I was an assistant in his program. His dedication is a perfect example that shows success doesn't just happen for teams, it takes a lot of work from coaches and players alike that people don't always see," Flanagan said.
Junior Kelsey Modaff spent her first two seasons working with Coach Flanagan and is excited to start the season with her at the helm. After a summer with Flanagan as head coach, Modaff already understands what motivates Flanagan. 
"I can tell [Flanagan] is determined to go far this season. I've also learned that leadership is very important to both her and the team," Modaff said.
Players and coaches alike are getting prepared for the season, looking to form close bonds and achieve a great deal of success.
"Our goals will be determined once we get to the season and discuss it as a team. The players will set the bar of where they want to go, and we'll work together to go there," Flanagan said.
Coach Colombe is proud of Flanagan and knows she will lead the girls team in the right direction going forward.
"The girls have a really strong program. I'm thrilled for Coach Flanagan. I was really happy she got the job after all the years we coached together," Colombe said.
Colombe has experience coaching both the boys and girls teams at Kaneland, and he is looking to bring all that he has learned to this year's team.
"Before I took over the girls team, I was the sophomore boys coach. Coach [Brian] Claesson was a player of mine and now he's my assistant. I've also coached baseball for over 20 years," Colombe said.
Colombe is taking over a boys program that has faced a lot of adversity in recent years, so he is looking to bring continuity and to improve the culture.
"The past couple of years have been a struggle in terms of winning and losing, and that doesn't reflect the program completely, but we want to turn that around and make it a program that the community and school can be proud of," Colombe said.
Because of the lack of consistency with coaches on the boys side, it has been difficult for players to maintain a sense of continuity, but senior Brett David has found a positive way to look at all the changes around the team.
"It's been a learning experience, but it allows me to further my game because I've had so many different minds looking at our team and my skills. So even though having a new coach every year isn't fun, it's been good building different bonds and learning from different coaches," David said.
Colombe is optimistic for this season, and he feels the team has already gotten off to a great start.
"We have a really good group of kids. I noticed right away how coachable they are and they are working hard. We're trying to improve on what they did well last year, change a few things and become a program that wins consistently," Colombe said.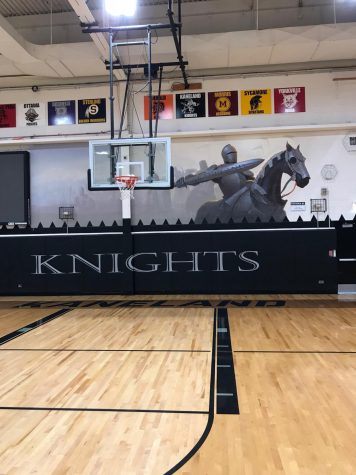 About the Writer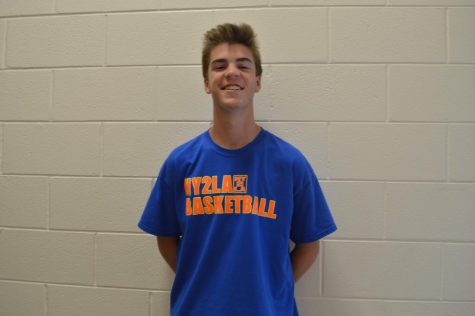 Ben Durbala, Executive
Editor-in-Chief of Print. Class of 2020.