Freshman Finishes Season on Varsity
Even as a freshman, Evie Taylor is in the spotlight of the Kaneland varsity tennis team. After Taylor unexpectedly made varsity, the stakes changed for her.
"During tryouts I had no clue I would make varsity. My goal was just to make the team and have a good season. After I had been told I made varsity, I played as hard as I could to prepare for the matches ahead of me," Taylor said.
Taylor had a successful first high school tennis season. She performed well enough at tryouts to secure a spot in the second doubles position and be a part of the winning team at the conference tournament and sectionals, even performing well enough to advance to state.
"There was a lot of pressure on me representing the team at state, but it was so fun. I learned to not be nervous and to just go out, have fun, and play your best. It was definitely my biggest accomplishment of the season," Taylor said.
To be able to represent the team at state, Taylor put in a lot of time and effort before the season started.
"I worked really hard over the summer to be where I'm at right now in tennis. My goals for next season are to do well at conference, sectionals, and hopefully winning a championship match at state," Taylor said.
The support from her teammates is what drove Taylor to continue working hard at her goals.
"For the past five years I've known her, she's worked really hard on tennis and it's been her number one priority," freshman Taylor Hames said.
Not only did the supportive team help Taylor, but several other freshmen felt at ease coming into the 2018 Kaneland tennis season.
"Coach Sunday was really supportive and stuck with us through our good and bad matches," freshman Ashlyn Hain said.
The coaches provided a great deal of support throughout the season, and the players supported each other both on and off the courts.
"I liked the bonding the team had and how close we became with each other," freshman Sarah Schimmel said.
As for the future of Kaneland tennis, the team foresees several experienced and talented players rising up to the varsity level. Taylor is expected to continue being a key player in the varsity lineup.
"Good luck to anyone trying out. I'm already looking forward to playing with this team next season," Taylor said.
About the Contributor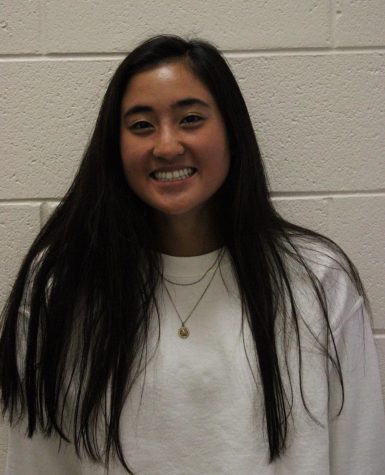 Jenna Lin, Editor-in-Chief of Print
Position: Editor-in-Chief of Print

Graduation Year: 2021

My Future Goals: Hopefully I can go into architecture and travel the world in my twenties.

A...