Knights Boys Soccer Returns to Action
      The Kaneland Knights varsity soccer team is back in action with a full schedule this fall. On Wednesday, Sept. 1, Kaneland fell on their home field to Batavia. Sophomore Sam Keen scored an early goal to give the Knights a 1-0 lead. They held their lead until the final 10 minutes of the game. This loss caused the Knights to fall to a 2-1 record overall this season. 
      "I think the team played well for the majority of the game, and I am looking forward to even more hard work and dedication with the team throughout the remainder of the season," junior midfielder Tyler Eutsler said.
      They didn't have the outcome they wanted, but they have a long road ahead of them. 
      "I thought we fought really hard. That's the funny thing about high school sports. You never know what you're [going to] get. It doesn't change the fact I'm happy they're here playing," head coach Scott Parillo said. 
      For many of the players, this is their first normal season since the COVID-19 pandemic began. 
     "I'm looking forward to a healthy season back together," sophomore winger Michael Happ said. 
     The team is all just excited to finally be back together. For some, this is their final high school season. 
     "I've been playing on and off since I was younger but have been consistent with it since middle school until now. It's crazy. I never thought the end would come this fast," senior Jacob Weber said. 
     The team consists of eight other seniors who will be moving on next year.
     "It's weird. You don't realize how fast it goes. Being older on the team, it means you're a leader. You help the younger guys and show them the way," senior defenseman Ryan Nudo said. 
     After this season, nine seniors will be moving on from their high school careers, but that's not where it ends. 
     "I feel like we have pretty big shoes to fill next year. You have more responsibility for being a leader to the younger players. My love for the sport and my teammates is what keeps me playing," Eutsler said. 
      The team is hoping to win the conference championship again this year, but the boys also have their own hopes for the season. 
      "I'm looking forward to playing harder opponents this season," Keen said.
      The team consists of three sophomores who have been on varsity since freshman year and will be taking on bigger roles next year.
     "I've been playing since I was three. It's my whole life. Being with the team and with the older guys teaches me a lot and gives me different views on the sport," Happ said. 
     The players make a big impact with the team, but so does Parillo. 
     "I'm just excited to be back out there. I hope they're all having fun. That's what makes this exciting. I love the sport of soccer. It's an extension of the classroom. Just getting out there talking, coaching, laughing and helping them become a better soccer player. That's what inspires me to coach," Parillo said.
     The Knights next take the field on Saturday, Sept. 4, against DeKalb High School. 
About the Contributor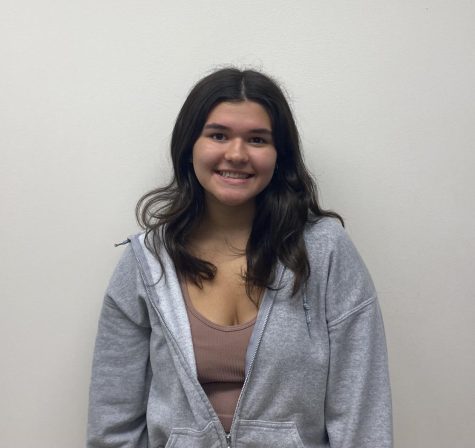 Sofia Williams, Sports and Activities 2 Editor
Name: Sofia Williams



Position: Sports and Activities 2 Editor



Graduation Year: 2024



A Few Sentences About Me: I...