Scoring Touchdowns and Winning Awards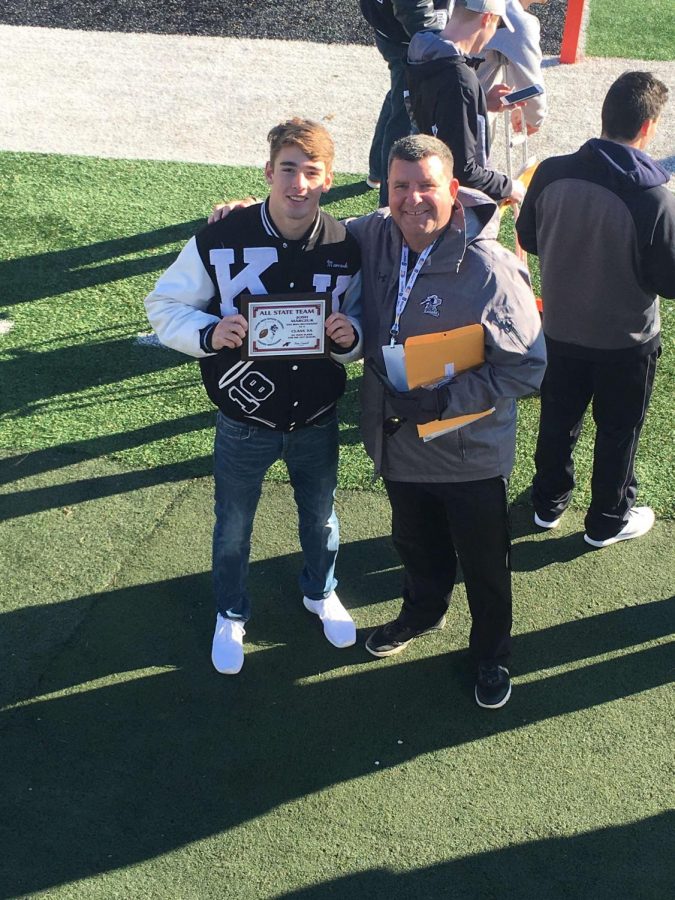 These past years senior Josh Marczuk has worked very hard to make a name for himself and succeed as a football player. This year was a clear reflection of that as he received many awards that recognize his accomplishments.
"I've been playing since first grade and I have always played to learn new things and have a good time with friends and the coaches while doing what I love," Marczuk said.
Marczuk started off playing flag football in first grade following in his older brother's footsteps, becoming a role model for his younger brother sophomore Jimmy Marczuk.
"I look up to Josh, he is my big brother, and a big part of my life because he always is there for me," Jimmy Marczuk said.
He has made a lasting impact on Kaneland football as he received Area Conference Offensive Player of the Year, First Team All-Conference and First Team All-State making his coaches and teammates honored to be apart of it.
"He impacted me because he made me a better quarterback and helped me be able to have the chance at the next level," quarterback Jack Douglas said.
In the off seasons, winter, summer and spring Josh Marczuk was working in the weight room or on the field preparing for the next upcoming season.
"I am very proud of Josh, he worked very hard to improve from his junior to senior year and received many accolades," Kaneland Football Coach Pat Ryan said.
 Josh Marczuk had a huge support system through years of thriving in football. His parents, friends, coaches and most importantly his teammates made him the player he is today.
"I am most proud of my support system through family and friends that have kept me loving football for all these years," Josh Marczuk said.
The awards he received was the First-Team All-State award at the end of his senior year football season, and he can now check that goal off his list.
"It was definitely a goal, I am always trying to push myself to be the best that I can and as long as I do that, I am happy with what I achieve," Josh Marczuk said.
Josh Marczuk is a strong, hardworking team leader that will continue to play football and make his friends and family proud.
"Josh was a captain, he lead by example by how he played. The younger guys looked up to him," Douglas said.
 Douglas would always work with Josh Marczuk to lead the team to victory.
"An award like this is a reflection of a team as a whole," Ryan said.
 "Without football I would not be who I am today." Josh Marczuk said.
About the Writer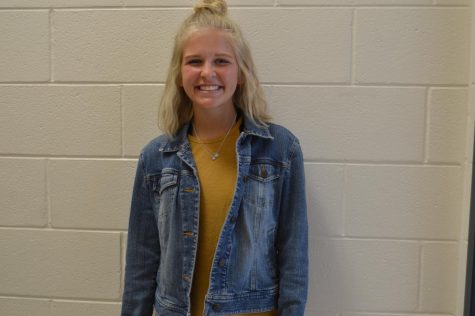 Bailey Prichard, Executive
Sports & Production Executive. Class of 2020.