Boys' Soccer Kick Their Way to Sectionals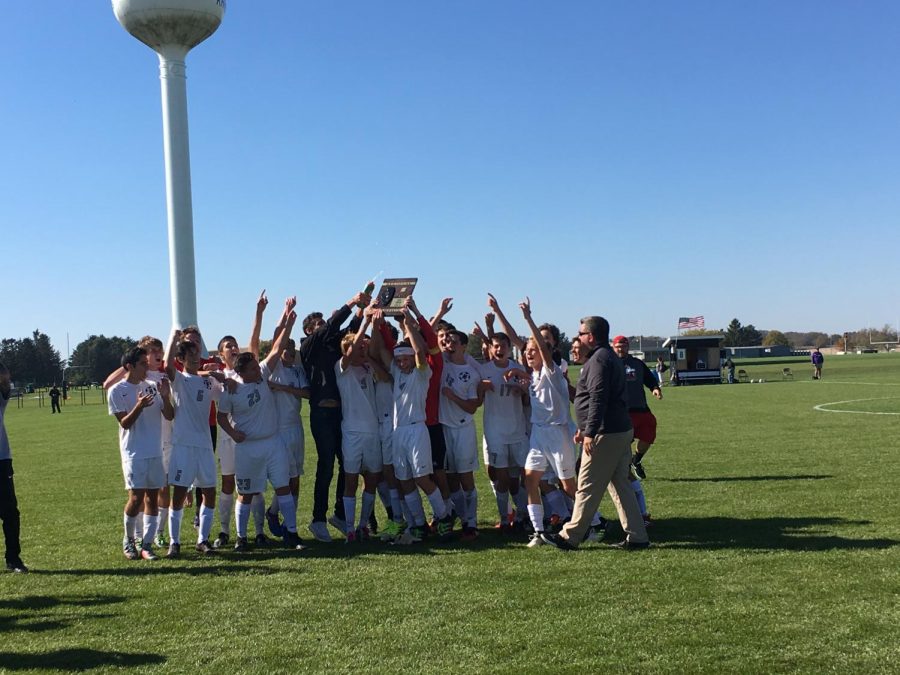 By: Sarah Baerenklau, Reporter
October 24, 2017
The regional soccer game against Rochelle Township was a success for the boys varsity soccer team.
The first goal was 50 seconds into the game by senior John McCaffrey with no assist. The second goal was off a free kick from senior Devin Pieczynski to sophomore Tucker Johns to get a head just inside the 18 yard box.
"When I scored, it was the best moment of my life. I knew I didn't want this to be my last game with our team and once it went in, I knew we secured the lead and it would be a huge momentum boost," Johns said.
At the end of regulation, the score was tied up 2-2  and would end up going into double overtime and a penalty kick shootout. Starting goalie Hunter Smith came out with a win at the end of the shootout with only 2-5 shots going in.
"I thought we played well having to have the mix match line with Uly being out, but I thought the back line held up the line. We came out strong in the first half but in the second half it got sloppy and could have came out stronger. But Rochelle did come out strong to make this a hard but fun game to play in," Head Coach Scott Parillo said.
Rochelle had no comments on the game.