Student Athletes Recognized at Board Meeting
On Monday, June 24, the Kaneland District 302 Board of Education held a meeting at Harter Middle School that over 100 community members attended. The board invited the Kaneland High School Athletic and Activities Director David Rohlman and members from various spring sports teams to publicly recognize them and allow them to share with the audience their accomplishments from this past season. 
Spring sports such as soccer, baseball, track and softball all had student-athlete representatives there to speak on behalf of their programs and discuss their collective and individual achievements.
Kaneland's baseball and softball teams were both conference and regional champs. Boys track sent two relays (the 4×4 and 4×2) and five individual athletes – juniors Nate Bermes, Colton Doll, Austin Adams and Daniel Occhipinti and senior Drew Hahn – down to the state competition, while girls track sent junior Rachel Richtman.
After the representative athletes spoke, Rohlman expressed his pride for this school's athletes and for his role in general. 
"I have said this a few times but never publicly until now. This is the best job I have ever had," Rohlman said.
After discussing the spring athletic accomplishments, the meeting was opened for public comments. Kaneland Education Association (KEA) President and sixth grade language arts teacher Raney Good spoke on behalf of the union, which is in the midst of contract negotiations with the board.
"Many new changes, such as Canvas, E-learning days, getting Chromebooks, and 1-to-1 learning, are all being implemented, and as the district has been embracing the changes which have been added to the workload… we are asking for a fair contract," Good said.
Good's comments were in reference to the expiring teacher contract, which ends on June 30. On May 22, KEA requested to begin mediation with the district to assist in the negotiation process. The next meeting between the union's negotiating team and the school board will be on June 27.
About the Writer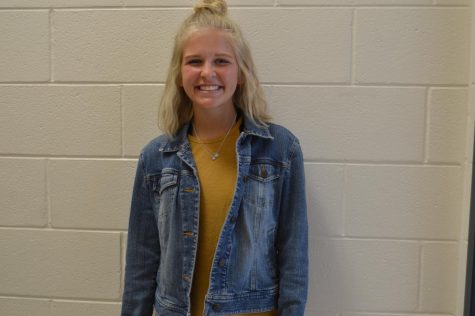 Bailey Prichard, Executive
Sports & Production Executive. Class of 2020.