College and career exploration is crucial
     In middle school, career day was always my favorite day. I loved learning about all the different jobs everyone had and hearing all the stories the adults told about what they did for a living. Now that it is time for the people I sat and stood by to start thinking more critically about their future, once listening in awe as the parents and community members described what they did for a living, I am scared. We were once the ones listening to the descriptions of others' careers, but we will be living those descriptions as we become the firefighters, salesmen, realtors, truck drivers and attorneys we were once so amazed by.      
     As you wrap up your final few months or years of high school, difficult decisions must be made. Some will choose to attend college or trade school, enter the military or join the workforce. These options can feel daunting to someone who still needs to plan for their future, but thankfully there are resources we can use to our advantage.
     Some have known what they wanted to do since they were young, but others have gone back and forth on different careers for their future. Both responses are normal. Kaneland offers many classes, so you have a chance to explore your interests. Even if you go to a class thinking that it is something that you would enjoy doing in the future and you walk out knowing it is not the right match for you, that is okay. It is better to try something and not like it than not try anything at all and miss out on an opportunity.  
     There are other opportunities at the high school, like going to the College and Career Center in the cafeteria, talking to the college representatives that come to the high school to share information about the different schools or going to the fairs for college and career exploration. 
     As you scroll through the Kaneland website, across the top of the webpage you will see the statement, "The mission of Kaneland Community School District 302 is to graduate all students college, career and community ready." While this is probably not the first time you have seen this statement, have you paid much attention to it? There is a similar message in the middle school cafeteria that reads, "KHMS students are working to graduate college, career and community ready." I honestly did not think much of these statements until high school because I did not feel it was necessary to worry about them at the time.
     Now, I understand the gravity of these statements as we prepare for our future in the final stretch of high school. College, career and community readiness has never been more important.
About the Writer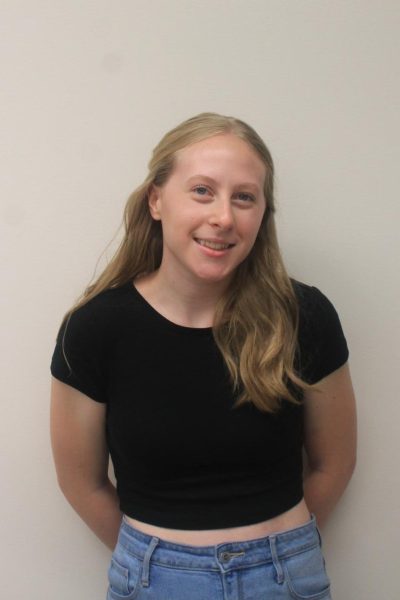 Katie Pfotenhauer, Co-Editor-in-Chief of Print and Co-Copy Editor
Name: Katie Pfotenhauer



Position: Co-Editor-in-Chief of Print and Co-Copy Editor



Graduation year: 2024



A few sentences...