A Knight Underneath the Spotlight
Eric Ferguson makes it big in Chicago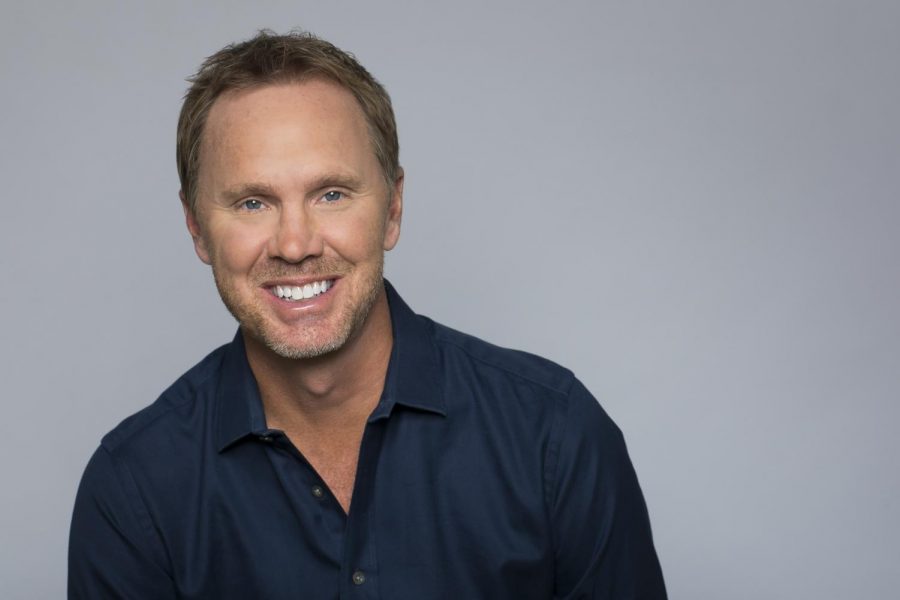 As a student you dream of getting that dream job or becoming rich and famous. As life goes on it seems less of a reality and harder to choose a career that fits you. Eric Ferguson, however, knew he wanted to be in the news and entertainment business and never stopped chasing it.
Ferguson is a former kaneland graduate who hosts one of the top radio shows (101.9 the mix) in Chicago. He has made a successful life from his career and says that Kaneland has shaped and formed his personality into the successful radio personality he is today. Kaneland had him doing everything from clubs to sports, he was basically in them all. Because he had a graduating class of 100, most students participated in more than one sport.
Ferguson always knew he was meant for the radio. He worked himself day and night to achieve his dream. He knew he couldn't wait later in life, so he dropped going to law school to chase his dream of becoming a radio personality.
"I'm a big believer that people need to chase their dreams because the last thing in life you want is to look back and wish you would've [chased your dream]," Ferguson said.
"That's the time to roll the dice and take chances and mistakes, because when it turns around on you and you're 33 and maybe you're married with kids, you can't take those chances," Ferguson said.
Ferguson then put time and dedication into it and made it work so he was able to start his journey as a radio personality. Everyday he wakes up early and broadcasts to Chicago with pop music and friendly discussions. Sometimes people can win stuff if they call in or can just talk about experiences they've had.
"My job is to each day craft a morning radio show that appeals to the largest possible audience that we can reach," Ferguson said.
Waking up early in the morning is not an easy task and sometimes it can be a real struggle, especially if you cannot get enough sleep.
"Living this kind of lifestyle, the body is not meant to wake up at 4a.m. everyday for 21 years, it starts to wear on you physically, that's why I might get sick easier or more tired,"  Ferguson said.
Even with the early morning, Ferguson still sees himself as energetic and on the move. Which isn't easy because even with students who can get more sleep than Ferguson are seen throughout the day bobbing their head or slightly dozing off in class.
"The hours that I lead require me to make sure I get enough sleep, and when I'm awake I'm on the go all the time," Ferguson said.
Waking up early is not the only sacrifice that Eric took when it comes to his career. Having such a high demanding job, you need to take risks and see it through. Not to let unwanted situations bring you down, but to be used as motivation for the end goal.
"I was in a career that required me to move around the country and some places many people wouldn't want to live," Ferguson said.
"You go there and pay your dues knowing it's a temporary situation," Ferguson said.
Ferguson knew the big picture and didn't let doubt get in his way. He saw what was ahead with all the struggles and pushed through.
"You just got to know you're going to be the one that comes out on top and you're not going to be outworked," Ferguson said.
In such a high career people are going to criticize you and try to push you down. But Ferguson knows everyone has their opinions and he doesn't let a few comments bring him down.
"There's going to be those people that say you're not good enough, because for every 10 people that say you're really good there's always that one person that is going to say you're an idiot," Ferguson said.
From Ferguson's hard work he knew he would get the job he wanted, no matter what. He was going to push himself to make all his hard work payoff and him ending up with the job he wants.
"I really didn't have a backup plan, I was going to make this work and there was no choice about it," Ferguson said.
"If it requires me working twice as hard as somebody else or taking the job nobody else would take to get ahead I was going to do it. In some way not having a back up plan helped because it had to work," Ferguson said.
About the Writer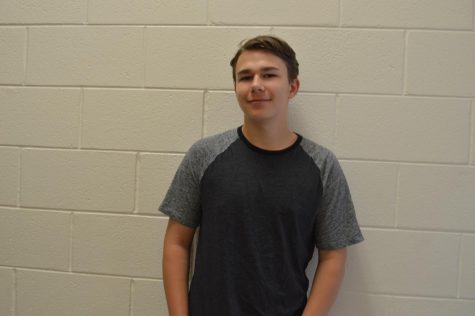 Jacob Booten, Executive
Executive of Design. Class of 2021.