Adopted from Birth, Family for Life
Adoption papers changed everything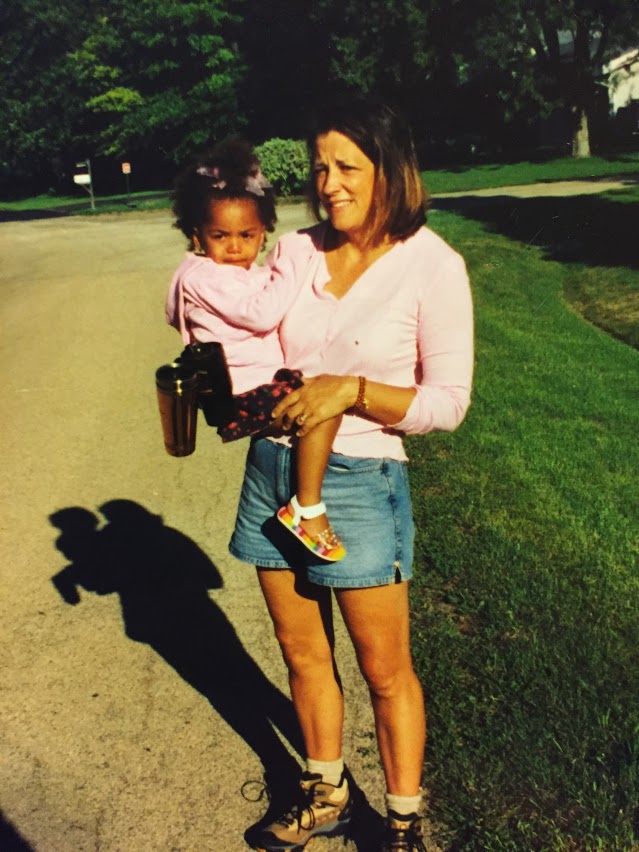 By: Corinne Condos, Reporter
March 6, 2018
Many ponder about what life would be like if they were adopted. Sophomore Vanessa Theobald who was adopted at birth can tell them all about it.
Vanessa Theobald lives in a family of four; including her parents, Annette and Richard Theobald and her older sister Hannah Theobald. Hannah Theobald was also adopted and is a senior at KHS.
Annette and Richard Theobald weren't able to have biological children so they looked into adoption with their strong faith and God by their side. Vanessa Theobald's birth mother wasn't able to take care of her which led her into Richard and Annette Theobald's arms.
Unlike Annette and Richard Theobald, many couples have to wait months or even years before adopting.
"We didn't even finish our classes when we got the call that Hannah was born.  We had to hurry up and finish our paperwork and then we could bring Hannah home. When Hannah was about 2 years old we told the adoption agency that we were ready for another child, we had to update our paperwork and then we waited.  It didn't really seem like waiting to us as we were in the process of opening Paisano's, so we were busy with that. Then after a few months, we got a call that Vanessa was born," Richard Theobald said.
Vanessa Theobald has been playing soccer since she was 3 and is currently playing for the Chicago Rush Soccer Club (CRSC) and the Kaneland Varsity Girls Soccer team. She also enjoys art and embroiders her own shirts with tips and techniques from her mother.
"Being adopted by my parents has given me so many opportunities that I probably would have never had if I wasn't. They've taught me so many wonderful things and made me who I am today. I could not ask for anyone else," Vanessa Theobald said.
Hannah and Vanessa Theobald are half African American and half Caucasian while their parents are Caucasian. Being a different race than her parents has affected Vanessa Theobald's life, but that doesn't put any limit on the love they share for each other.
"We love them unconditionally and I don't see a race difference when I look at them. We are all American and should be viewed as that," Annette Theobald said.
Although being a different race than her parents hasn't altered their relationship, Vanessa Theobald has had some uncomfortable experiences regarding her skin color at school.
"When we talk about slavery or when the "n" word is said while listening to a book in class makes me feel like everyone's pointing fingers at me or waiting for me to react. Sometimes it feels like people expect me to answer questions regarding slavery as if I know the answer because I am part African American. The amount of times I've heard people say the "n" word is stunning. Not that the majority of people are using it as an insult, but it's a form of disrespect to use such a powerful word or what used to be a powerful word so lightly," Vanessa Theobald said.
Vanessa Theobald and her parents don't see each other as "adoptive parents" or "adopted daughter" but just family, and they love one another very much.
"I see my parents as my parents. The people who I can talk to when needed, who love me as much as I love them and who raised me from a baby to now and years to come," Vanessa Theobald said.