Another Summer, Another Dollar
     Summer is the time to relax and release all of the stress that comes with the school year, but for most high school students, some work needs to get done. Trying to find a job that is both enjoyable and pays well can seem difficult, but it is possible.
     One of the most common jobs that high school students may have is nannying. Nannying can be a consistent way to make money. Shifts are usually regular, so your schedule will usually be fixed and if you enjoy being with children, it's the perfect way to make some extra cash.
     Along the same lines, being a camp counselor can be an efficient way to make money. Once again, summer camps have consistent schedules, making it easy to work around. There's also endless options when it comes to summer camps. There are, of course, your average outdoor camps with swimming and different outdoor activities as well as indoor camps, focusing on different sports or activities.
     A great summer job for people who like to be outside is caddying at a local golf club. These jobs may be harder to get but they are worth it if you do.
     If you don't mind being in the heat, lifeguarding or working at a waterpark is a great seasonal job. Waterparks provide a variety of job opportunities from slide attendant to front desk.  
     "I love working with all ages, not to mention the opportunity to get a tan," slide attendant Lauren Campbell said.
     Along the lines of working outdoors, having a consistent yard working job is also a great way to spend your time. Working for a family with a lot of landscape is beneficial for people who like physical work. This is the case for Michael Partoll who works regularly for a family nearby.
      "I get a variety of work, mostly manual labor but some problem solving as well. One of the best things about it is being able to see what I have accomplished in a day and knowing that it will benefit the family," Partoll said.
     Another job that can be a summer job or year round is working in retail or at a restaurant. If you work well with people, this job is great for you. Having good communication skills is essential for these types of jobs. Chilis employee Delaney Lancaster can speak for this job choice.
     "I get paid pretty well and I get discounts on the food. I also like the people I work with, so it was a good way to make new friends," Lancaster said.
     When it comes to ways to make money in the summertime, the possibilities are endless. So, you don't have to waste your whole summer doing nothing when there is a job fit for almost everyone.
About the Writer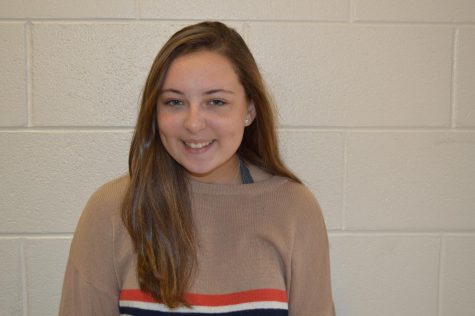 Ashlyn Klecka,